Ah, the versatile and timeless jeans! They're a wardrobe staple that can be dressed up or down for various occasions.
The canvas of creativity is wide when it comes to styling jeans with different tops.
Let's delve into the art of pairing these denim wonders with a flair of uniqueness and finesse.
Classic Casual Chic:
To achieve the epitome of laid-back elegance, start with a pair of well-fitted blue jeans, the quintessential denim hue.
Opt for a crisp white button-down shirt and leave it slightly unbuttoned for that relaxed vibe.
Roll up the sleeves casually, tuck in the front, and add a few delicate necklaces for a touch of sophistication. Finish off the look with a pair of white sneakers or loafers.
Bohemian Bliss:
Embrace the free-spirited bohemian look by pairing your jeans with a flowy, colorful boho top.
Think floral patterns, lace, or embroidery. Opt for earthy tones that complement the denim, and accessorize with chunky jewelry, perhaps a statement necklace or a stack of bangles.
Complete the ensemble with some suede ankle boots or sandals for that perfect boho-chic finish.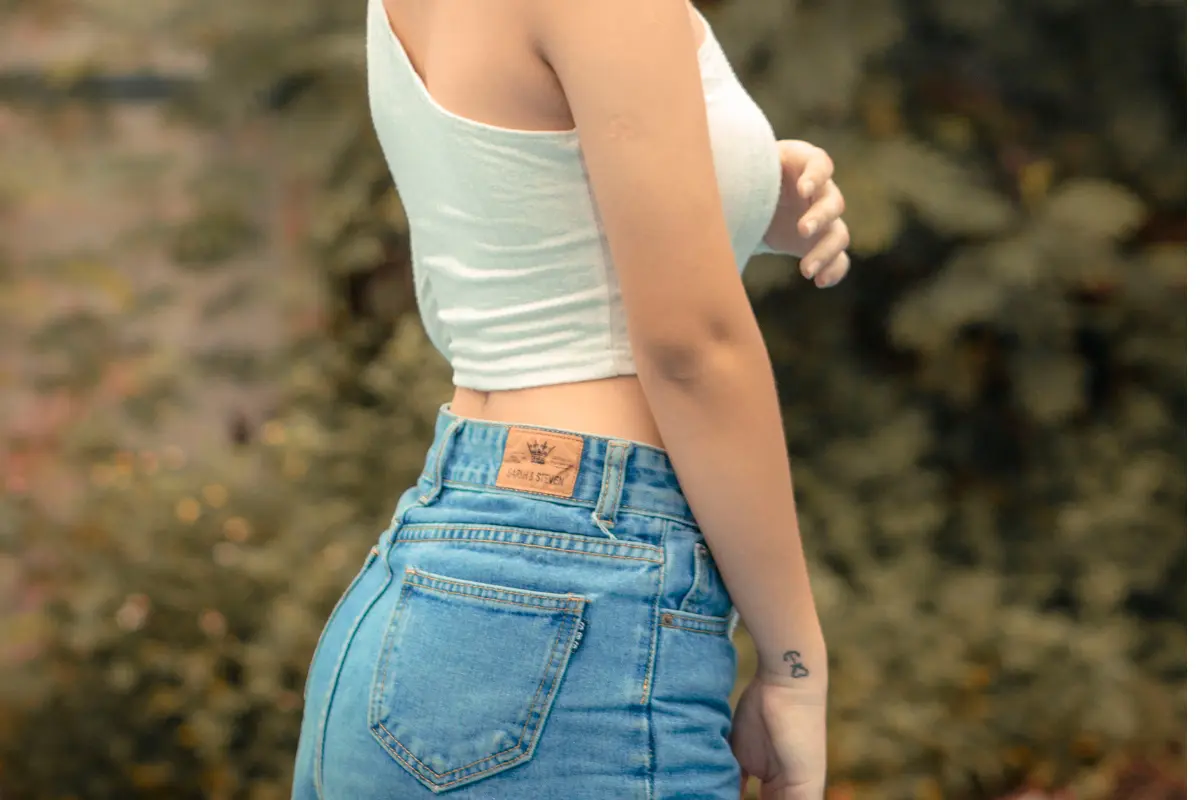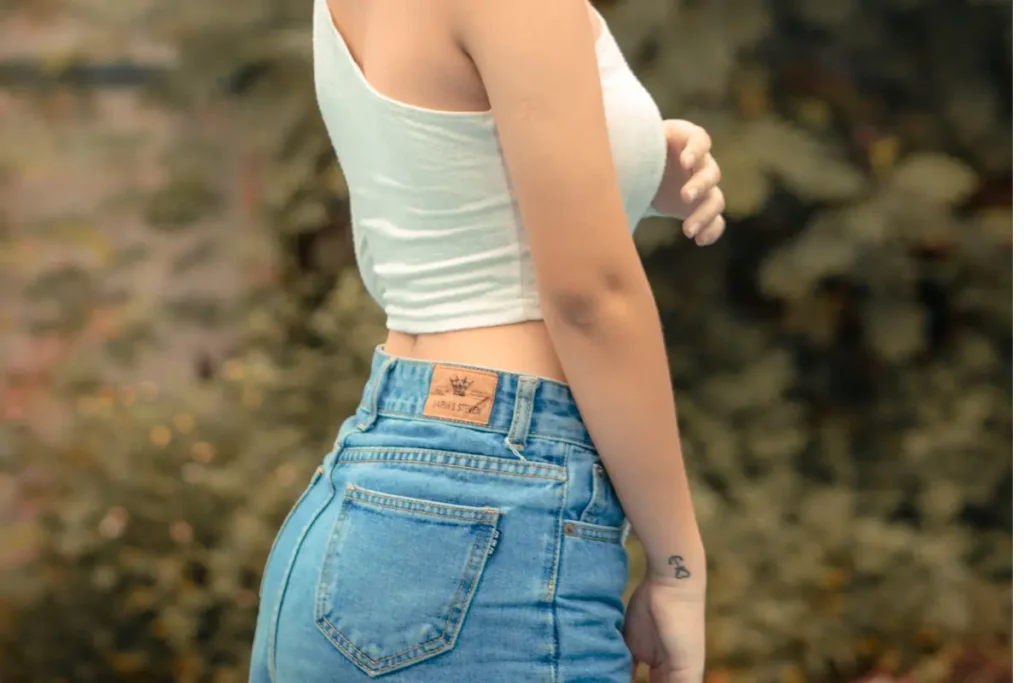 Edgy and Effortless:
For a more rebellious and edgy style, pair your jeans with a graphic tee.
Choose a tee that reflects your personality or showcases your favorite band, movie, or artwork.
Layer it with a leather or denim jacket, and cuff your jeans to expose a hint of ankle. Finish the look with some studded boots or high-top sneakers to add that edgy punch.
Sophisticated Silhouettes:
Elevate your denim with a tailored blazer and a sleek, fitted top.
Choose a neutral-colored blazer, perhaps in black or gray, to create a polished and sophisticated appearance.
Pair it with a simple silk blouse or a structured top and add a belt to define the waist.
Complete the ensemble with some pointed-toe heels or ankle boots for a classy finish.
Effortless Elegance:
To achieve an effortless yet elegant look, style your jeans with a long, flowy tunic or a well-tailored blouse.
Tuck in the top to define your waist and create a flattering silhouette. Accessorize with a statement belt and delicate jewelry.
Finish the ensemble with some strappy sandals or ballet flats to maintain that graceful and chic vibe.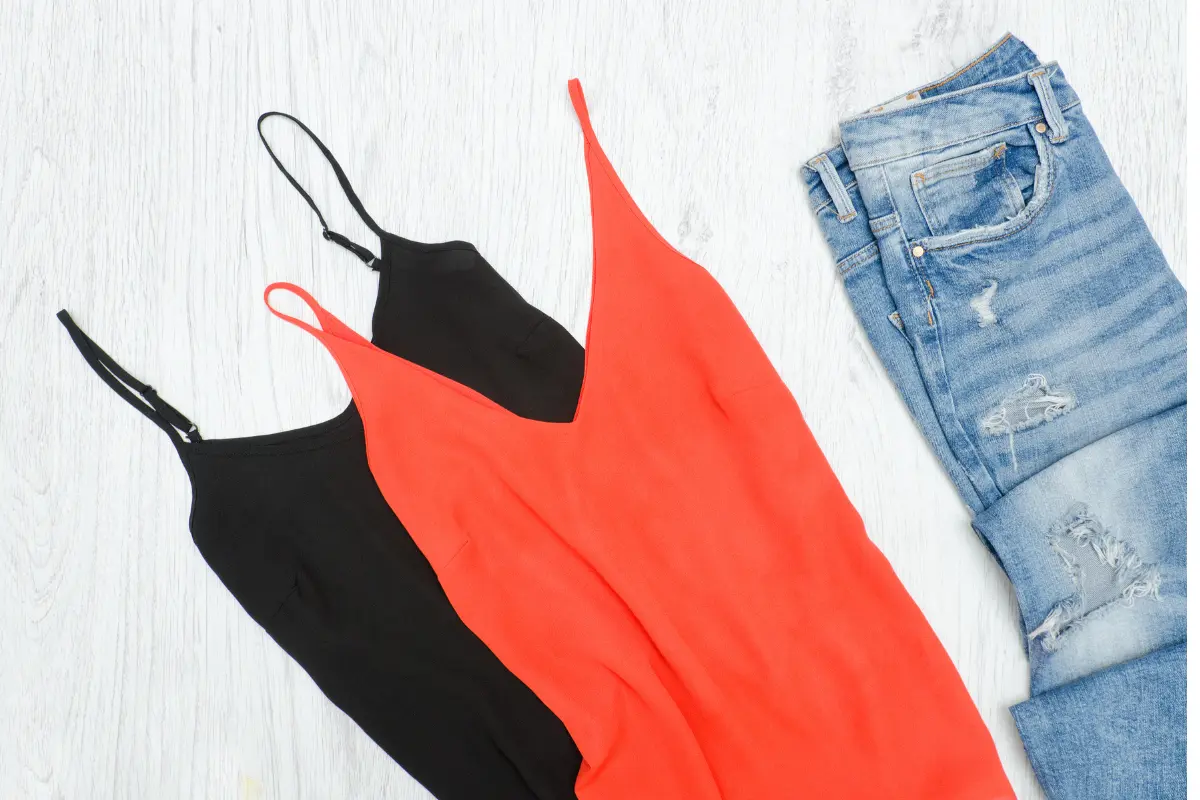 Remember, the key to successful jean and top pairings lies in experimenting and finding what resonates with your personal style.
Whether you're going for a casual day out or a night on the town, the right combination of jeans and tops can transform your look into something truly special and uniquely you. Happy styling!