Pumpkin pie has long been a symbol of warmth and comfort, especially during the fall season.
There's just something about the combination of rich, spiced pumpkin filling and a flaky crust that warms the soul.
When it comes to pumpkin pie, one name stands out: Libby's.
Their famous recipe has been a go-to for generations, and today, we're unraveling the secrets to recreate this delightful treat in the comfort of your own kitchen.
The Heart of the Recipe: Libby's Canned Pumpkin
At the core of Libby's famous pumpkin pie recipe lies the secret weapon: Libby's canned pumpkin.
This iconic orange can holds the key to a pie that's rich, smooth, and bursting with that quintessential pumpkin flavor.
It's a time-tested tradition that has graced countless Thanksgiving tables and family gatherings.
What makes Libby's canned pumpkin so special? Well, it's not just about convenience; it's about quality.
Libby's uses a special blend of pumpkin varieties, chosen for their sweetness and texture.
The result is a pumpkin puree that brings the authentic taste of fall to your pie, with no added preservatives or artificial flavors.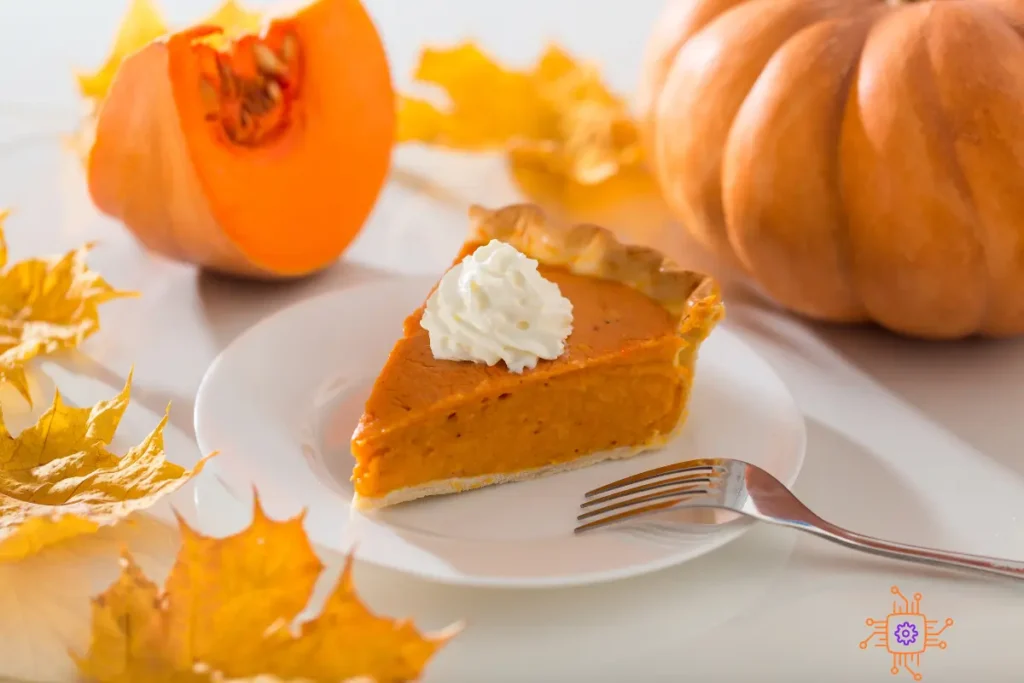 The Perfect Crust: A Simple Symphony
Now that we've got our star ingredient, let's talk about the crust.
Don't let the idea of making a pie crust from scratch intimidate you.
Libby's famous pumpkin pie recipe is all about simplicity and deliciousness. For the perfect crust, you'll need:
1 1/4 cups all-purpose flour
1/2 cup unsalted butter, chilled and cubed
1/4 cup ice water
1/2 teaspoon salt
Start by combining the flour and salt in a bowl. Add the chilled, cubed butter and use a pastry cutter or your fingers to work it into the flour until the mixture resembles coarse crumbs.
Slowly add the ice water, a tablespoon at a time, until the dough comes together.
Form it into a disk, wrap it in plastic, and refrigerate for at least 30 minutes.
Roll out the dough, fit it into your pie pan, and voila – you've got the perfect canvas for your pumpkin masterpiece.
Libby's Secret Spice Blend: Warming Up the Flavor
Libby's famous pumpkin pie is renowned not just for its pumpkin purity but also for its perfect spice balance. To replicate this at home, gather the following spices:
1 teaspoon ground cinnamon
1/2 teaspoon ground ginger
1/4 teaspoon ground cloves
1/2 teaspoon salt
Mix these spices into the canned pumpkin for a flavor profile that's nothing short of heavenly.
The combination of cinnamon's warmth, ginger's subtle heat, and cloves' aromatic touch creates a symphony of flavors that dance on your taste buds.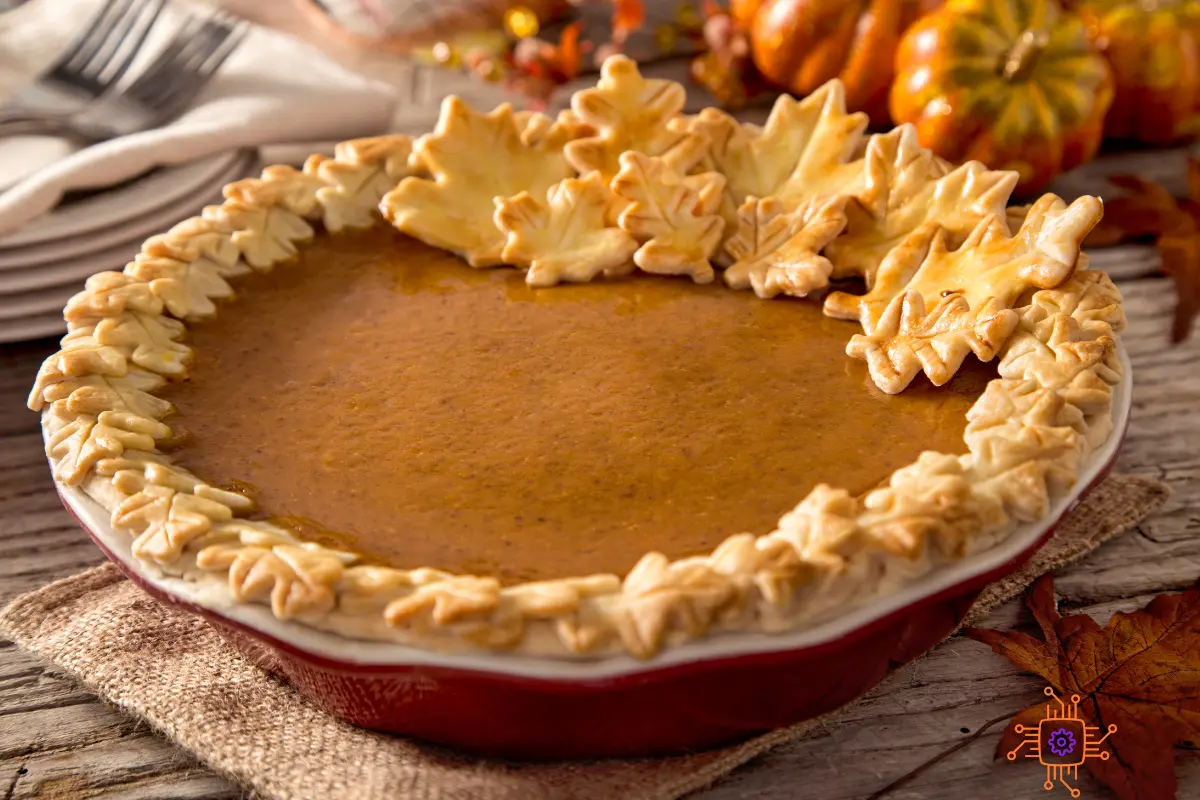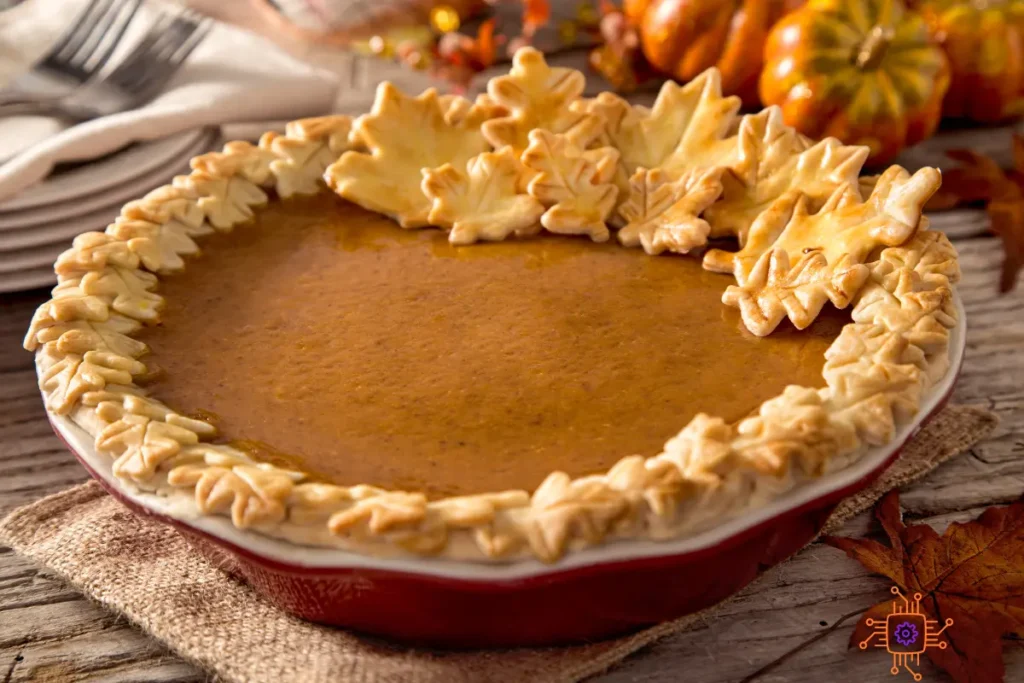 The Custard Magic: Balancing Creaminess and Structure
The custard filling of Libby's famous pumpkin pie is the pièce de résistance. To recreate this velvety masterpiece, you'll need:
3/4 cup granulated sugar
1/2 teaspoon salt
1 teaspoon ground cinnamon
1/2 teaspoon ground ginger
1/4 teaspoon ground cloves
2 large eggs
1 can (15 ounces) Libby's 100% Pure Pumpkin
1 can (12 ounces) evaporated milk
In a large bowl, whisk together the sugar, salt, and spices.
Add the eggs and beat until well combined. Stir in the pumpkin, then gradually add the evaporated milk, mixing until smooth.
Pour this luscious mixture into your prepared pie crust.
Baking Bliss: From Oven to Table
Preheat your oven to 425°F (220°C). Bake the pie for 15 minutes, then reduce the oven temperature to 350°F (180°C) and continue baking for 40 to 50 minutes, or until a knife inserted into the center comes out clean.
Allow the pie to cool on a wire rack for at least two hours before serving – if you can resist the tempting aroma that fills your kitchen!
And there you have it – your very own homemade version of Libby's famous pumpkin pie.
Share this delightful treat with loved ones, and savor the pleasure of a pumpkin pie that embodies the essence of fall.
As you take that first bite, you'll understand why Libby's recipe has stood the test of time, bringing joy and warmth to countless hearts around the world. Happy baking!