If there's one thing we can all agree on, it's that pie is a slice of happiness.
Whether you're celebrating a special occasion or just indulging in a sweet treat, pie has a way of making everything better.
And when it comes to pie, Strawberry Jell-O Pie stands out as a shining star.
This delightful dessert is not only easy to make but also packs a burst of strawberry flavor that will leave your taste buds dancing.
Let's take a closer look at this simple, yet scrumptious, Strawberry Jell-O Pie that will surely become a family favorite.
A Taste of Summer in Every Bite
Strawberries, with their vibrant red hue and natural sweetness, are synonymous with summer.
When you bite into a slice of Strawberry Jell-O Pie, it's like taking a bite of that sunshine-filled season.
The filling is a tantalizing blend of strawberry-flavored Jell-O and fresh strawberries.
It's a delightful mixture that's sweet, tangy, and incredibly refreshing.
The crust is typically made from crushed graham crackers and a bit of melted butter.
This combination adds a lovely crunch that complements the smoothness of the filling.
The contrast between the crunchy crust and the velvety Jell-O filling is a delightful surprise in every bite.
Easy as Pie
The best part about Strawberry Jell-O Pie is how incredibly easy it is to make.
You don't need to be a seasoned baker to whip up this dessert.
All you need are a few simple ingredients, a pie dish, and a refrigerator.
Here's a step-by-step guide to creating your very own Strawberry Jell-O Pie: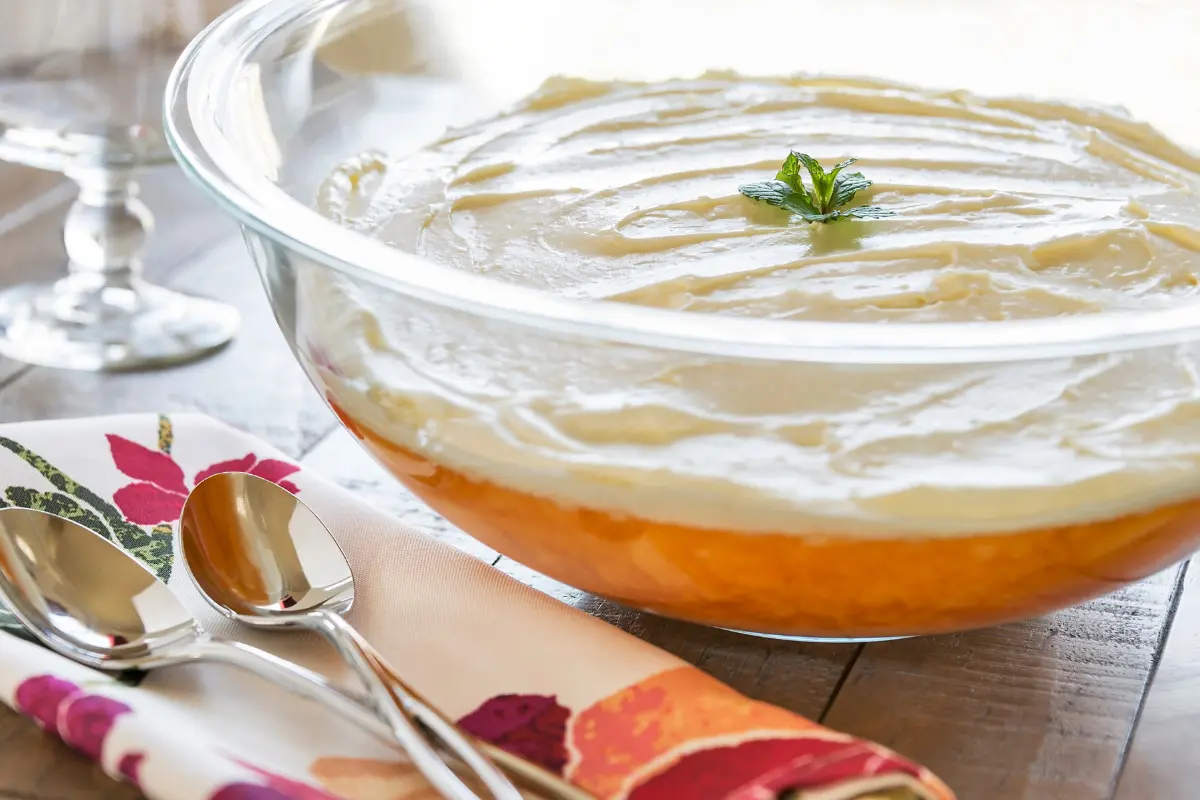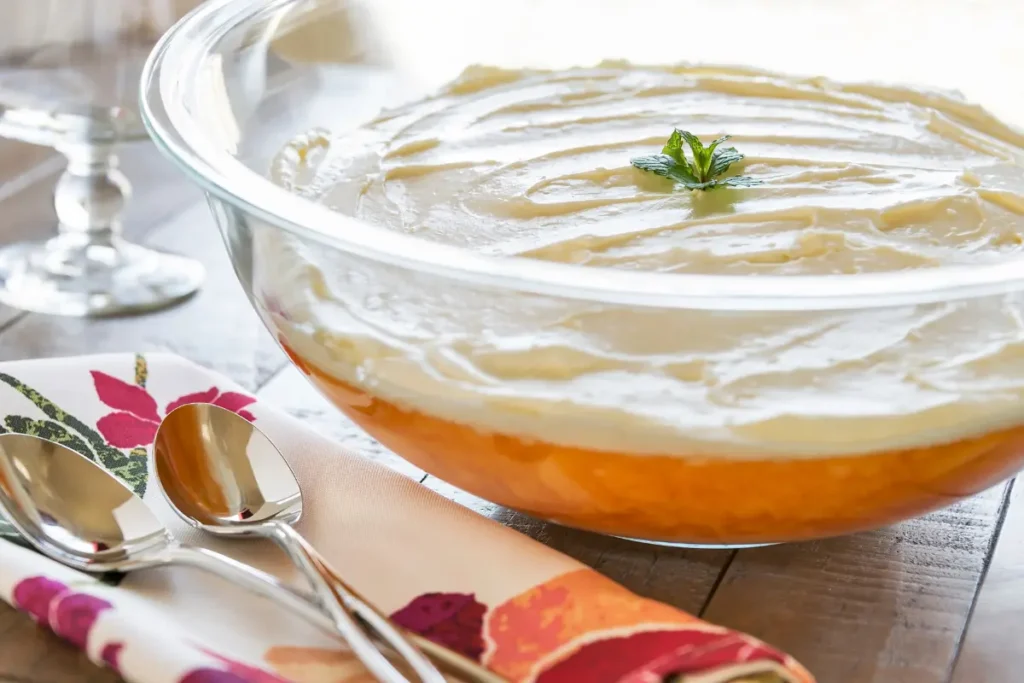 Ingredients:
1 graham cracker crust (store-bought or homemade)
1 box (3 ounces) of strawberry-flavored Jell-O
1 cup of boiling water
1 cup of cold water
2 cups of fresh strawberries, hulled and sliced
Whipped cream (optional, for serving)
Instructions:
Begin by dissolving the Jell-O in boiling water. Stir until it's completely dissolved.
Add the cold water to the Jell-O mixture and stir again.
Gently fold in the sliced strawberries.
Carefully pour the strawberry Jell-O mixture into your graham cracker crust.
Refrigerate the pie for at least 4 hours or until it's set.
Once the pie is firm, you can serve it as is or with a dollop of whipped cream for an extra touch of decadence.
Perfect for Any Occasion
One of the things that make Strawberry Jell-O Pie so fantastic is its versatility.
It's a dessert that's suitable for all kinds of occasions. Here are a few scenarios where it can shine:
Family Gatherings:
When you need a dessert that appeals to a crowd, this pie is a winner.
Its bright red color and delicious taste make it a hit at family reunions, picnics, or potluck dinners.
Weeknight Dessert:
Craving something sweet but don't have hours to spend in the kitchen?
This pie is quick to prepare and doesn't require any fancy ingredients.
Birthdays:
Surprise a loved one with a homemade strawberry pie on their special day.
It's a refreshing change from the usual birthday cake.
Summer BBQs:
Strawberry Jell-O Pie is the perfect dessert to end a summertime barbecue.
Its light and fruity flavor is a great way to cool down after a sizzling day.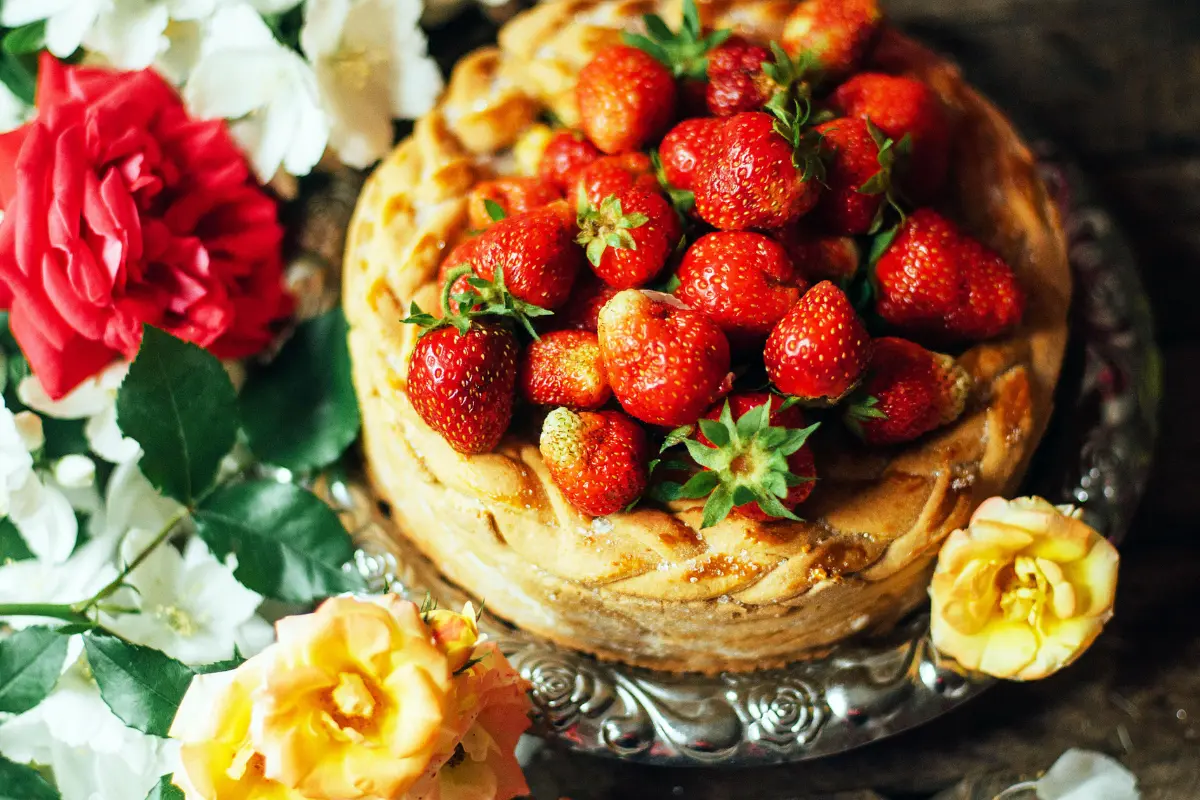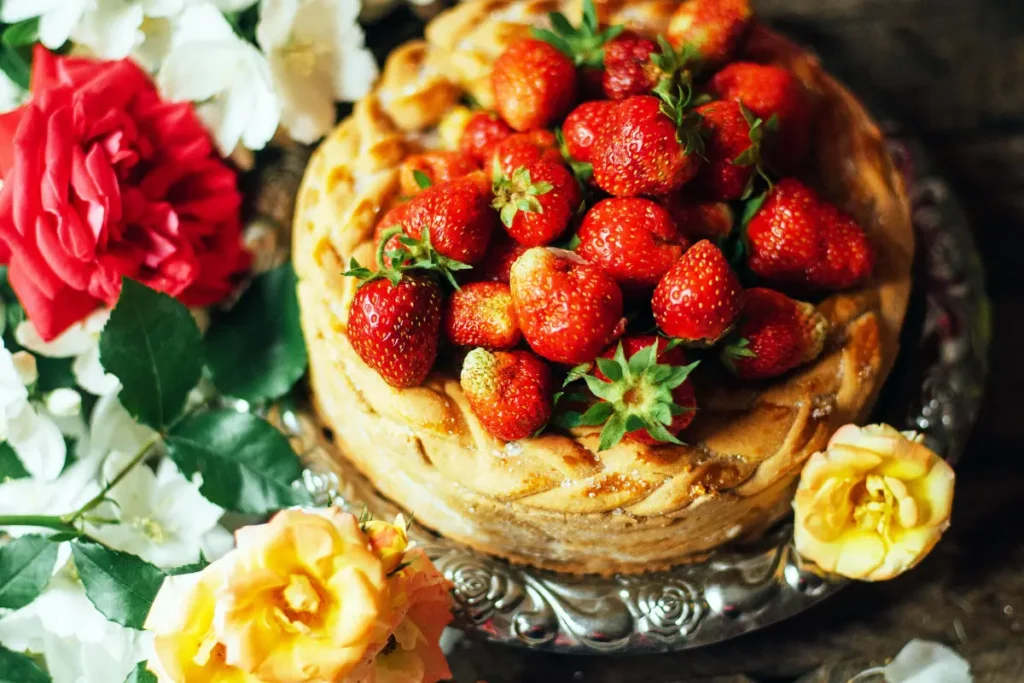 Kids' Parties:
Children love the vibrant color and sweet taste of this pie. It's a great addition to any kids' party or playdate.
No-Bake Delight
What makes Strawberry Jell-O Pie even more appealing is that it's a no-bake dessert.
No need to preheat the oven or monitor it as it bakes.
All you have to do is let it chill in the refrigerator. This no-fuss approach to making a delightful dessert is a game-changer for those who may be intimidated by traditional baking.
Get Creative with Toppings
While Strawberry Jell-O Pie is delicious on its own, you can get creative with toppings to add some extra flair. Here are a few ideas:
Freshly sliced strawberries: Arrange them on top for an extra burst of color and flavor.
Mint leaves: A sprig of fresh mint adds a touch of elegance.
Crushed nuts: Sprinkle some chopped nuts, like almonds or pecans, for a delightful crunch.
Chocolate drizzle: If you're a chocolate lover, drizzle some melted chocolate over the pie for a decadent twist.
In Conclusion
Strawberry Jell-O Pie is a simple, no-bake dessert that brings a taste of summer to your table all year round.
Its delightful combination of strawberry Jell-O and fresh strawberries, nestled in a graham cracker crust, makes it a winner for all occasions.
From family gatherings to weeknight treats, this pie is an easy-to-make, crowd-pleasing dessert that will put a smile on your face.
So, grab your ingredients, follow our simple instructions, and indulge in a slice of Strawberry Jell-O Pie that's simply delicious. Your taste buds will thank you.