Strawberry rhubarb pie, a classic dessert loved by many, is a delightful combination of sweet and tart flavors that come together in a flaky, golden-brown crust. I
n this article, we'll take you on a mouthwatering journey into the world of this scrumptious pie, sharing a simple and easy-to-follow recipe for you to try at home.
The Origins of Strawberry Rhubarb Pie
Before we dive into the recipe, let's explore the origins of this delectable dessert.
Strawberry rhubarb pie has been a favorite in North America for generations.
It's said to have its roots in early American and Canadian kitchens, where rhubarb was a popular garden crop.
The addition of strawberries, which are abundant during the spring and summer months, created a beautiful balance of flavors.
Ingredients You'll Need
To make a heavenly strawberry rhubarb pie, you'll need the following ingredients:
2 cups of fresh rhubarb, chopped into 1/2-inch pieces
2 cups of fresh strawberries, hulled and halved
1 cup of granulated sugar
1/4 cup of cornstarch
1 teaspoon of lemon zest
1 tablespoon of lemon juice
1 teaspoon of vanilla extract
1 tablespoon of butter
2 pie crusts (store-bought or homemade)
Steps to Prepare Strawberry Rhubarb Pie
Now, let's get started with making this delightful pie:
Step 1: Prepare Your Oven
Preheat your oven to 425°F (220°C).
Step 2: Combine the Filling Ingredients
In a large bowl, combine the chopped rhubarb, strawberries, sugar, cornstarch, lemon zest, lemon juice, and vanilla extract.
If you're using store-bought pie crusts, follow the instructions on the package for a two-crust pie. Place one crust in a pie dish.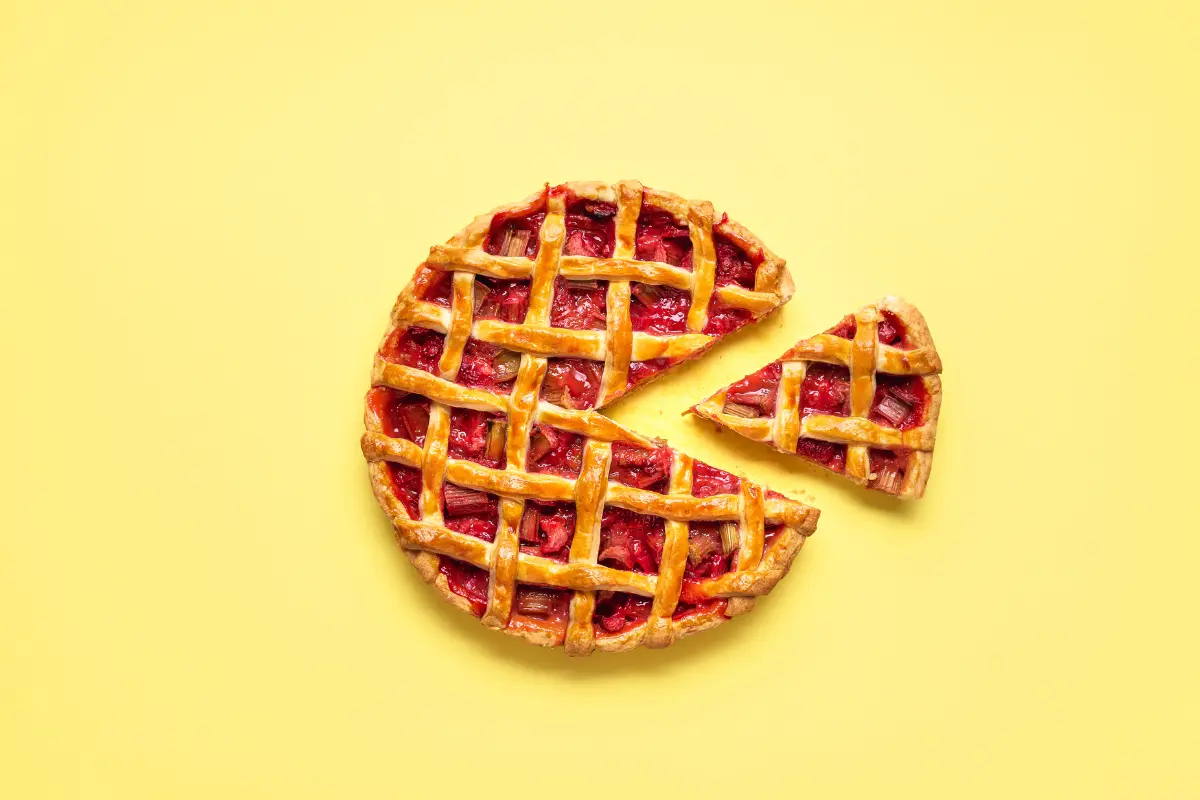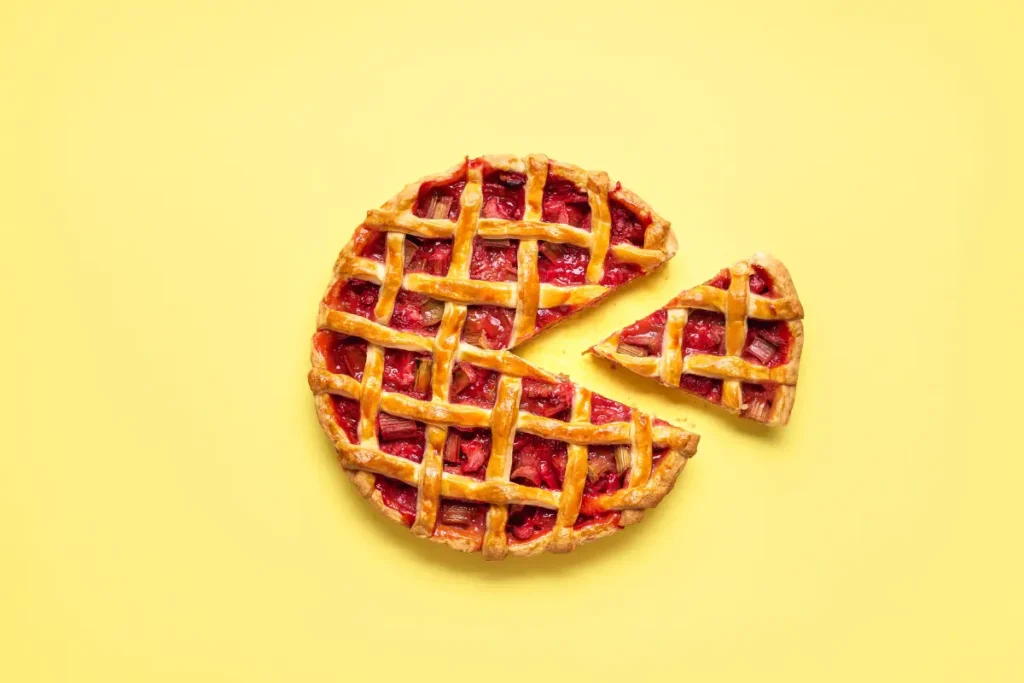 Step 4: Add the Filling
Pour the fruit mixture into the prepared pie crust. Dot the top of the filling with small pieces of butter to add a touch of richness.
Step 5: Create the Top Crust
If you're using a store-bought top crust, gently place it over the filling.
Trim any excess dough and crimp the edges to seal the pie.
If you're making a homemade top crust, roll out the second pie crust, place it over the filling, and seal the edges.
Step 6: Vent the Pie
Using a sharp knife, make a few small slits in the top crust to allow steam to escape during baking.
Step 7: Bake
Place the pie in the preheated oven and bake for 45-50 minutes, or until the crust is golden brown and the filling is bubbly.
Step 8: Cool and Serve
Once the pie is done baking, remove it from the oven and let it cool for at least an hour. This allows the filling to set. Slice, serve, and enjoy!
Why You'll Love Strawberry Rhubarb Pie
Strawberry rhubarb pie offers a perfect balance of sweet and tart, making it an irresistible treat.
The strawberries contribute their natural sweetness, while the rhubarb adds a delightful tanginess that keeps you coming back for more.
The crust, when made correctly, is flaky and complements the fruit filling beautifully.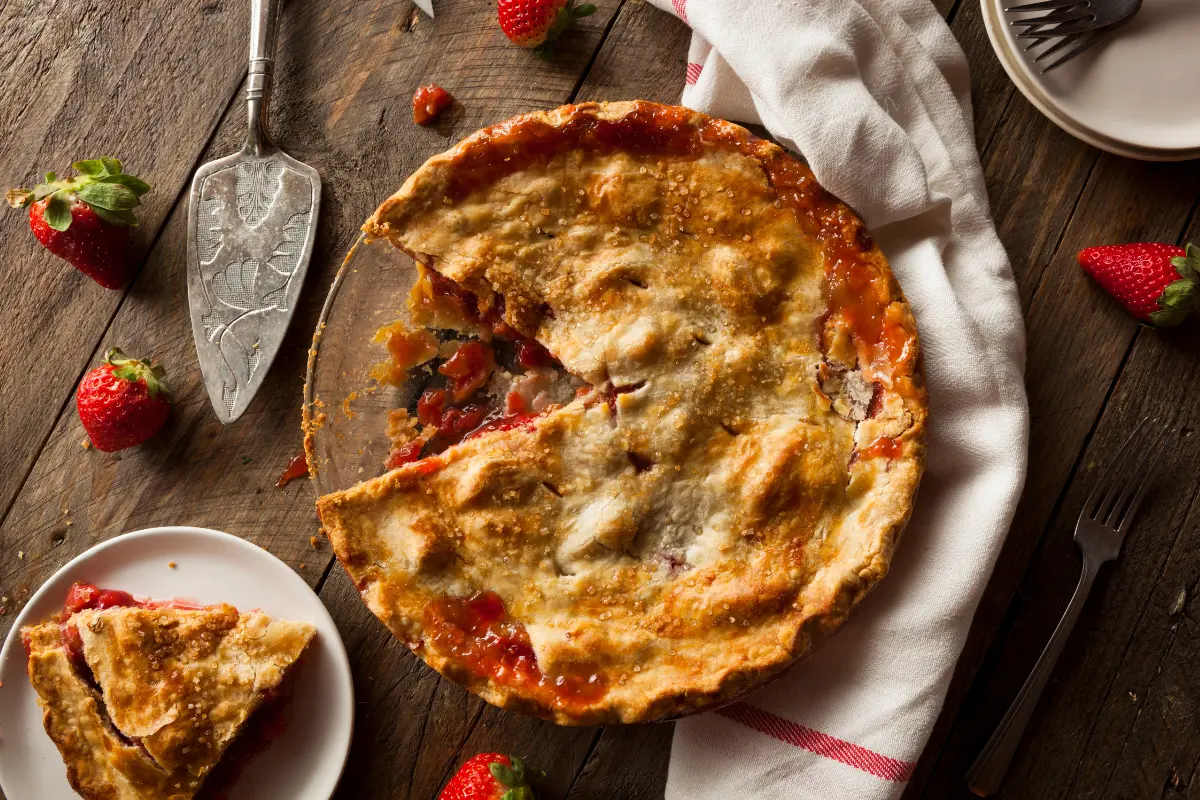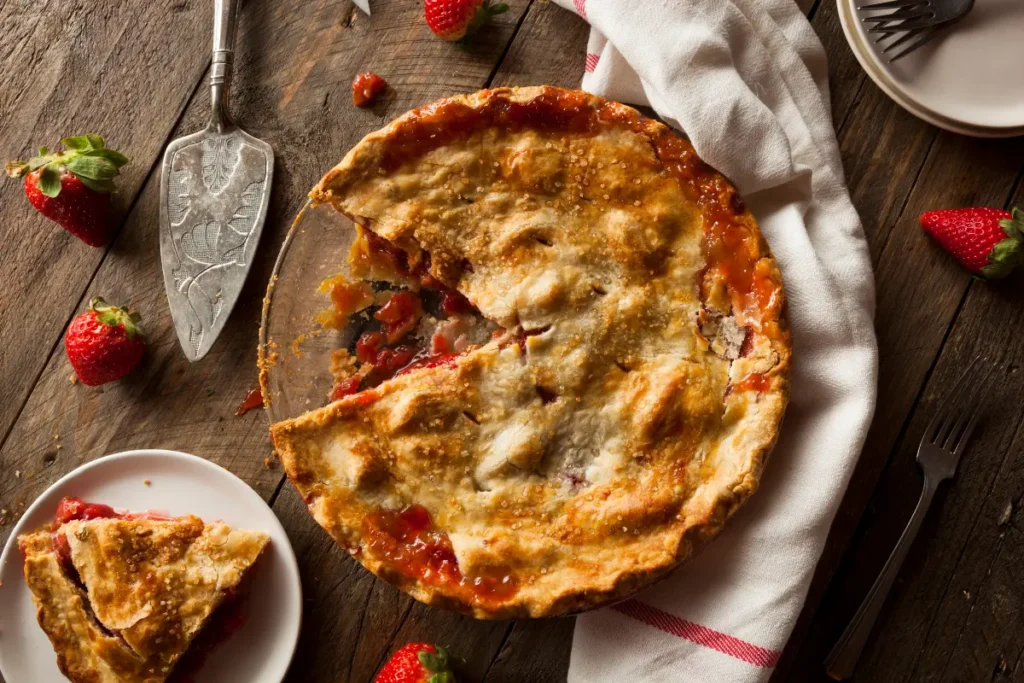 Serving Suggestions
Strawberry rhubarb pie is fabulous on its own, but it's even better with a scoop of vanilla ice cream or a dollop of freshly whipped cream.
Pair it with a cup of hot coffee or a glass of cold milk for the ultimate dessert experience.
Conclusion
Strawberry rhubarb pie is a classic dessert that never goes out of style.
Its unique blend of sweet and tart flavors makes it a perfect treat for any occasion.
Whether you're baking one for a family gathering, a picnic, or simply to satisfy your sweet tooth, this pie is sure to impress.
With its simple recipe and exceptional taste, you can't go wrong with a homemade strawberry rhubarb pie.
Give it a try, and you'll have a delectable dessert to share with your loved ones.