Summer is here, and it's the perfect time to add some fun and color to your life!
One of the easiest and most stylish ways to do that is by sprucing up your nails with vibrant designs.
From fruity patterns to beachy vibes, there are endless possibilities for creating the perfect summer nail art.
In this article, we'll explore ten bright summer nail designs that you can attempt yourself.
These designs are simple, eye-catching, and a fantastic way to embrace the sunny season. Let's get started!
Tropical Vibes
Embrace the tropical spirit with this nail design.
Paint your nails in a bright turquoise or coral color and add palm tree or hibiscus flower accents.
These simple decals can be found at most beauty stores and will transport you to a paradise island every time you glance at your nails.
Fruit Salad Nails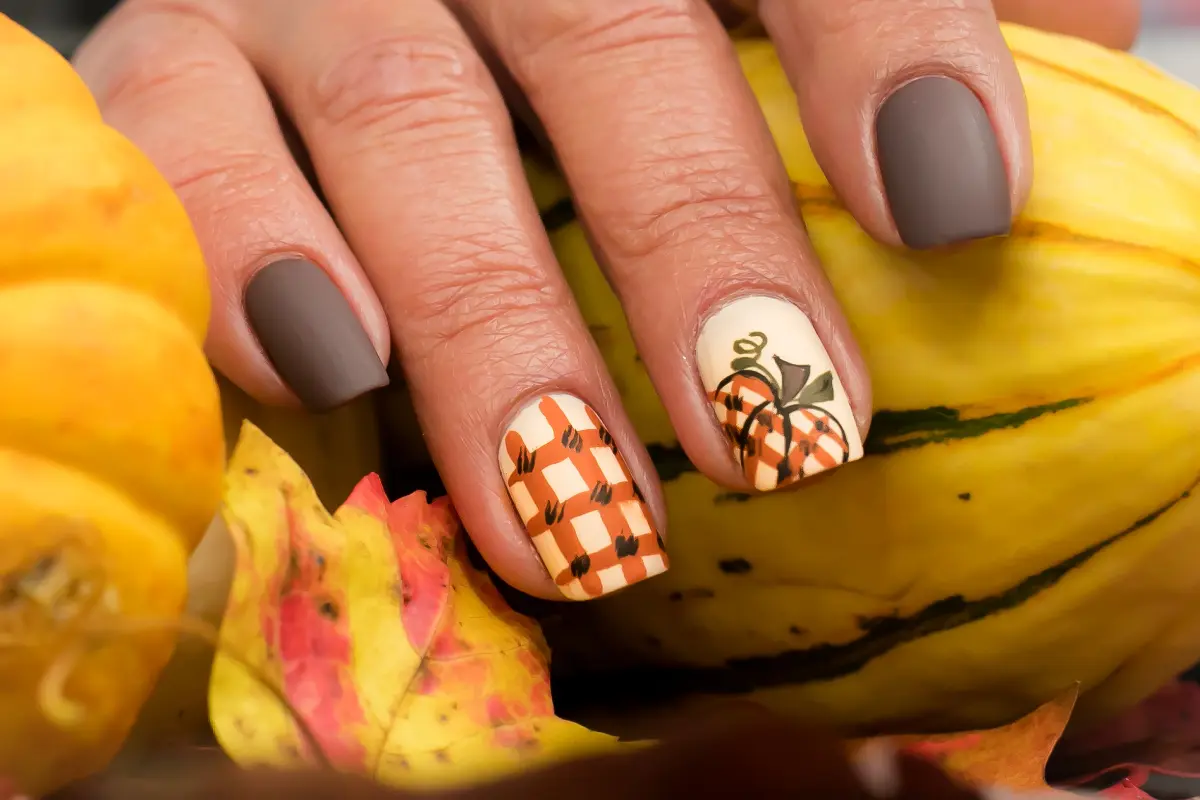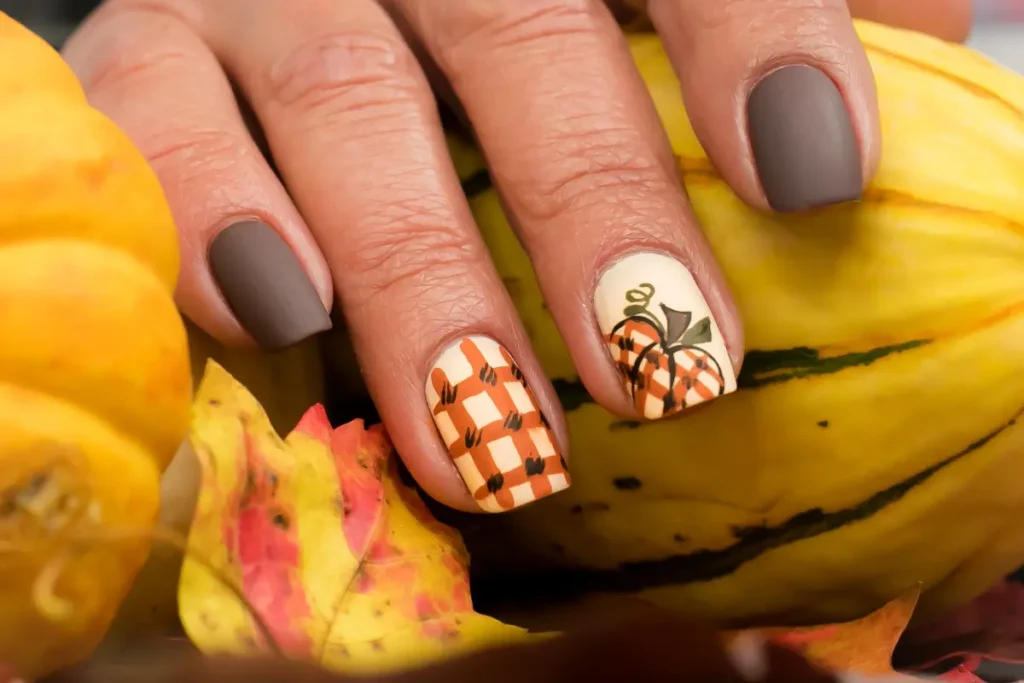 Summer is all about fresh fruits, so why not incorporate them into your nail art?
Paint each nail a different fruity shade, like watermelon pink or cherry red.
You can even add tiny seeds and slices for a more realistic touch.
Sunset Ombre Nails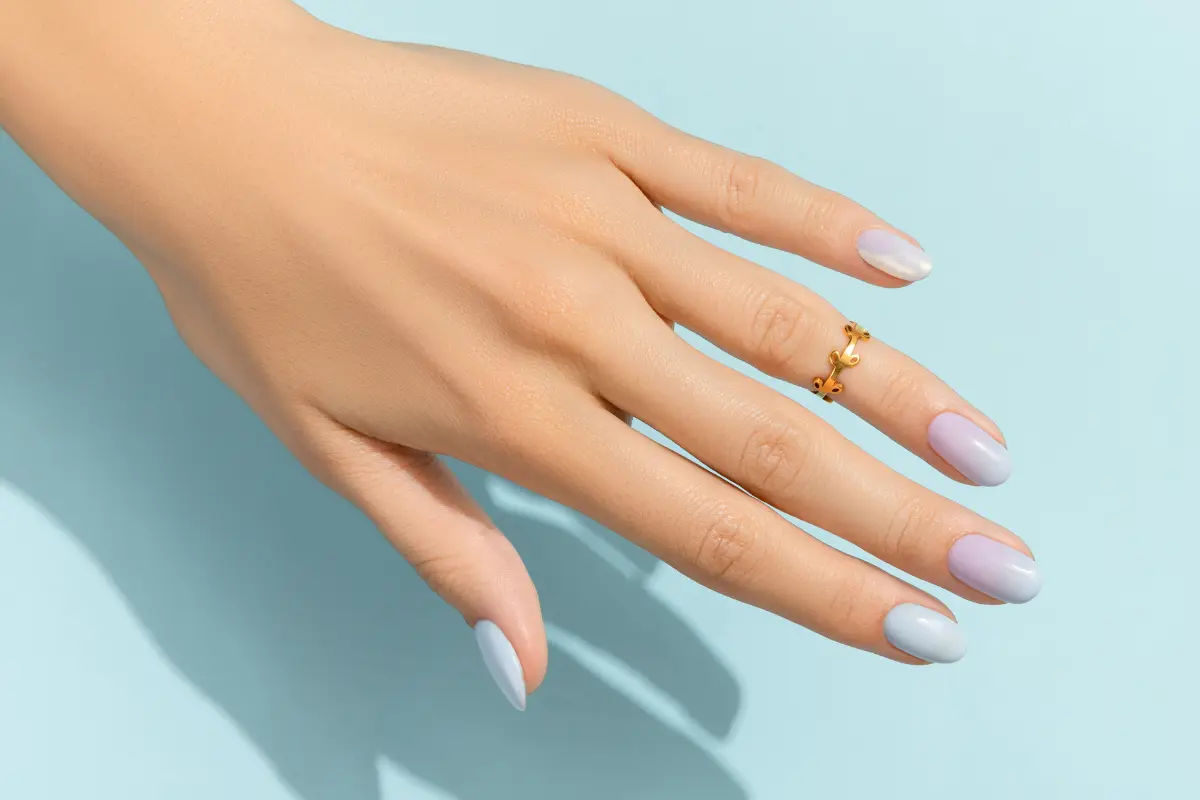 Imagine capturing the beauty of a summer sunset on your nails.
Start with a light orange at the base of your nails and gradually blend it into a deeper, warm pink or purple at the tips.
It's a simple yet stunning way to bring the sunset wherever you go.
Beachy Seashells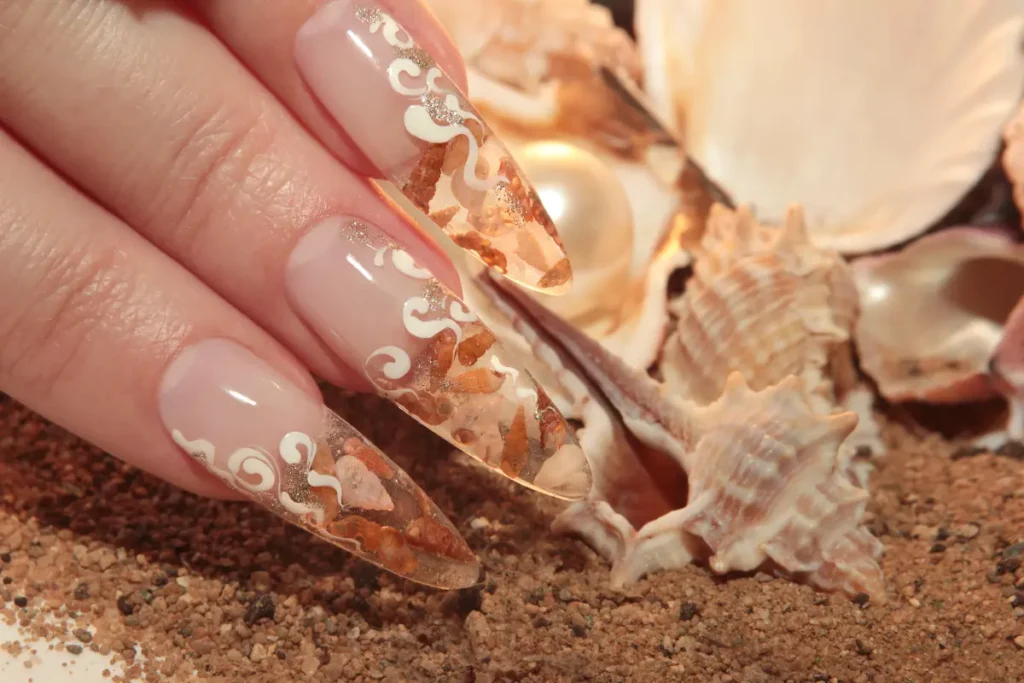 Channel the beach vibes by incorporating seashell designs on your nails.
You can use soft beige or light blue as a base and then paint tiny seashells on one or two accent nails.
It's a charming way to celebrate your love for the beach.
Pineapple Party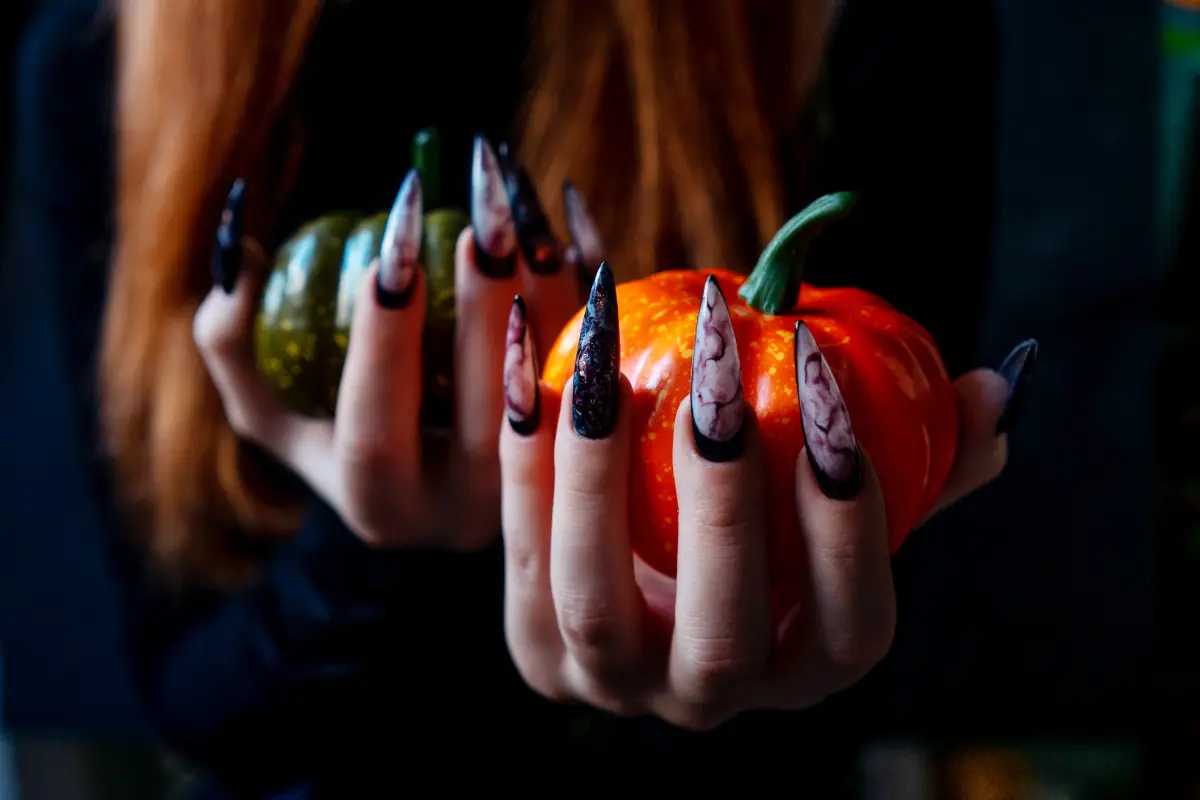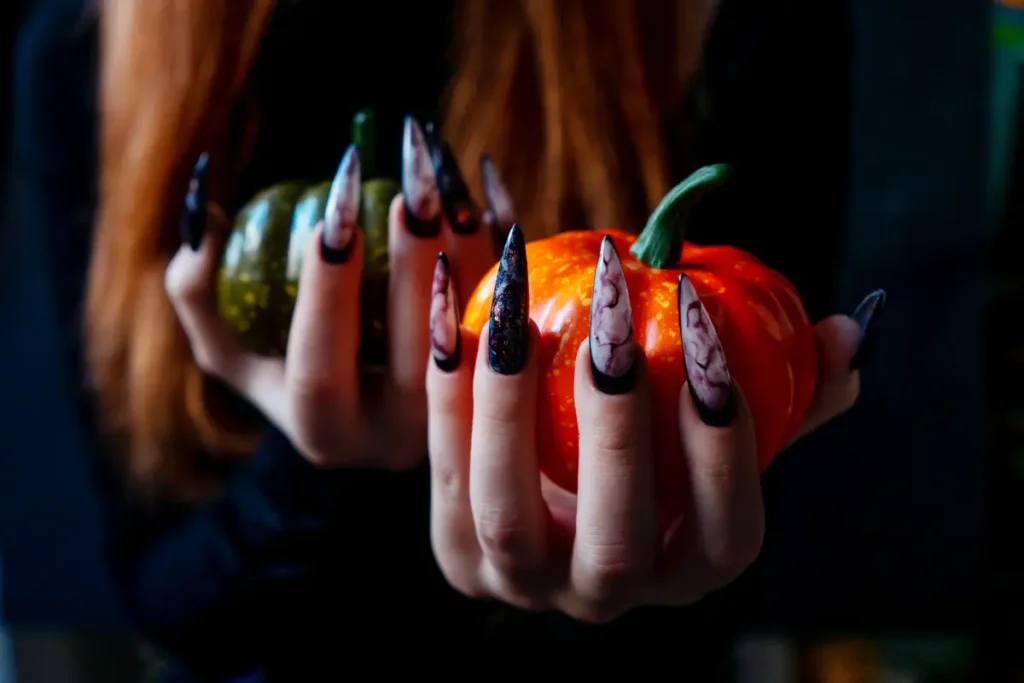 Pineapples are the epitome of summer fun. Paint your nails in a fresh yellow shade and add pineapple accents on one or two nails.
These accents can be as simple as the pineapple silhouette or more intricate, depending on your artistic skills.
Floral Delight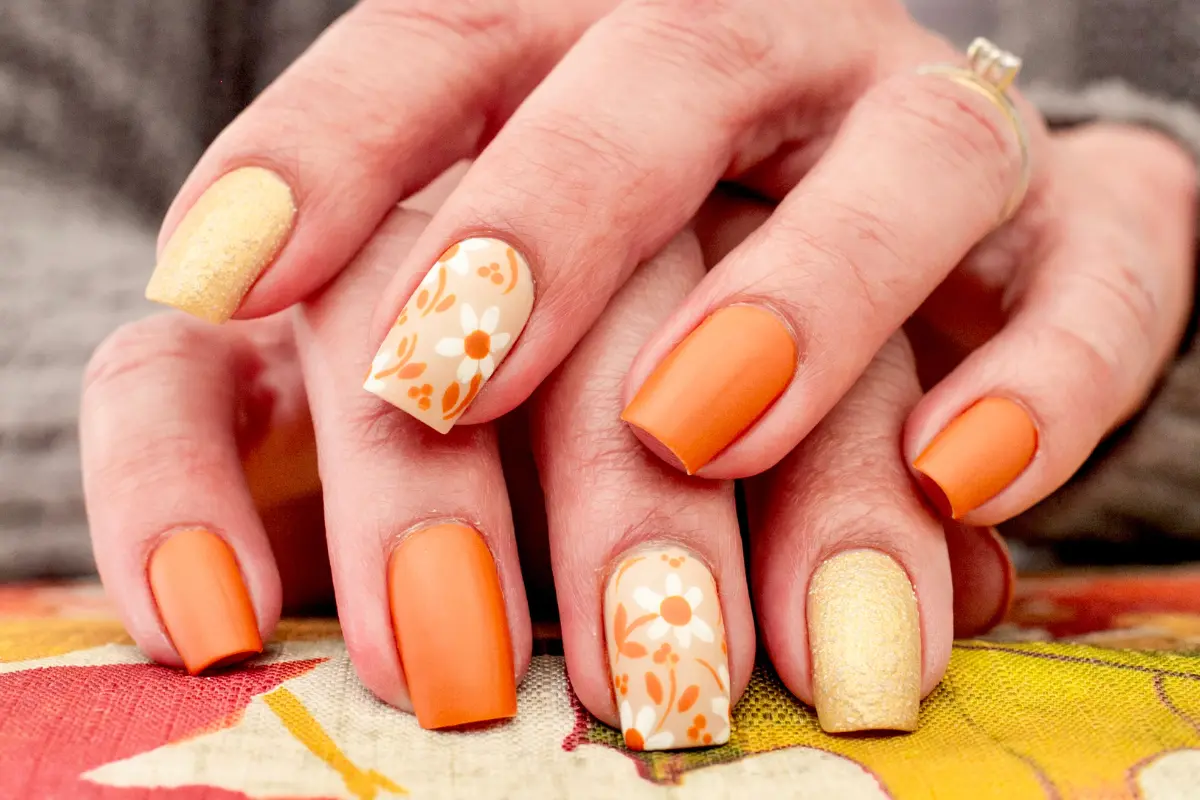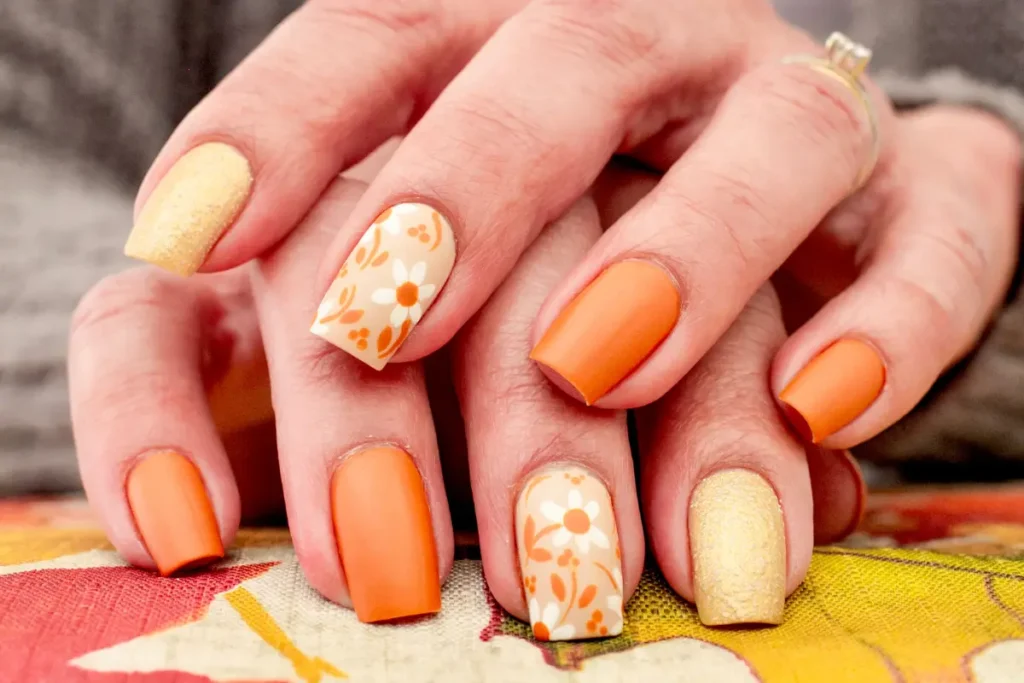 Bright and bold flowers never go out of style during the summer.
Choose a white or pale pink base and paint various colorful flowers on each nail. It's like having a garden on your fingertips.
Nautical Stripes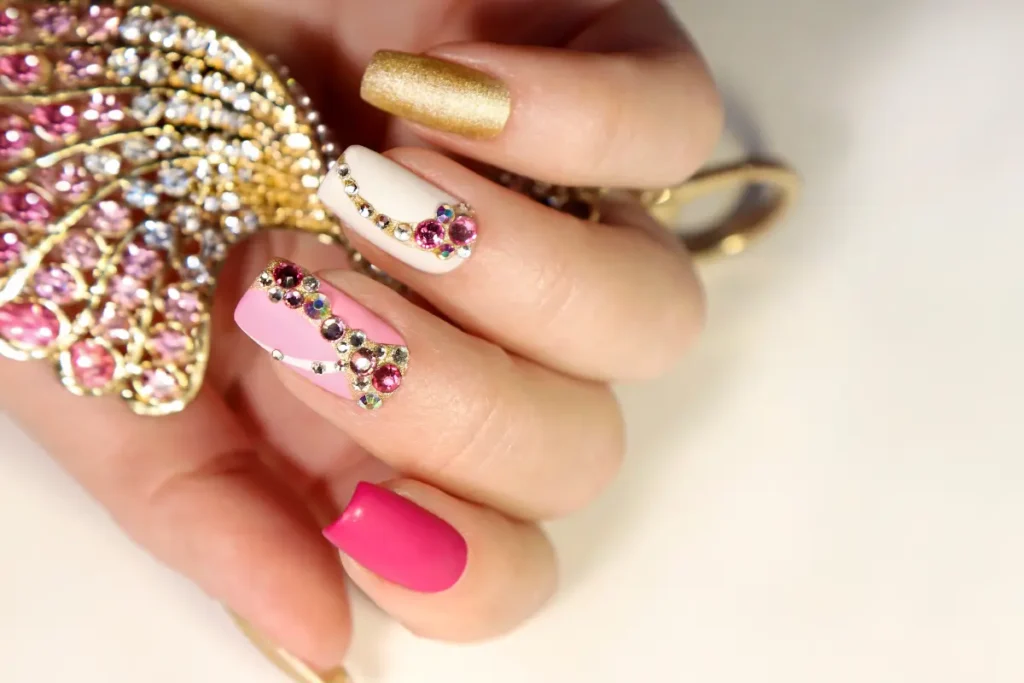 Embrace a classic nautical look with navy blue and white stripes.
It's a timeless design that goes perfectly with summer dresses and beach outings.
To add a twist, you can have an anchor or a steering wheel on an accent nail.
Ice Cream Dreams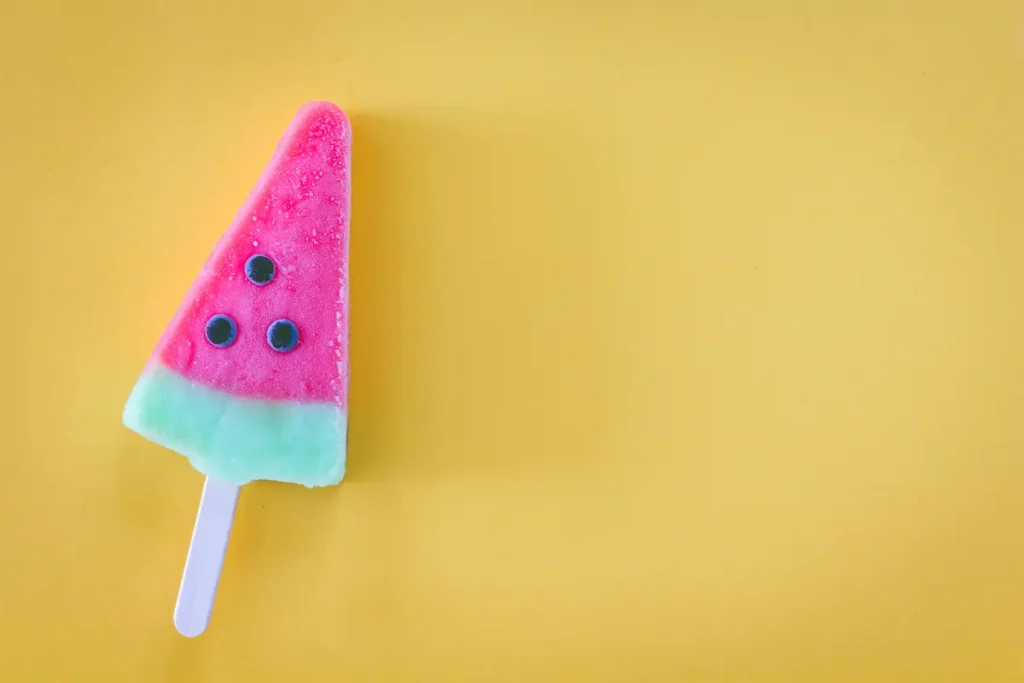 Who can resist the temptation of ice cream during summer?
Mimic your favorite ice cream flavors on your nails.
Colors like mint, chocolate, and strawberry can be used as your palette. Don't forget to add some sprinkles!
Mermaid Scales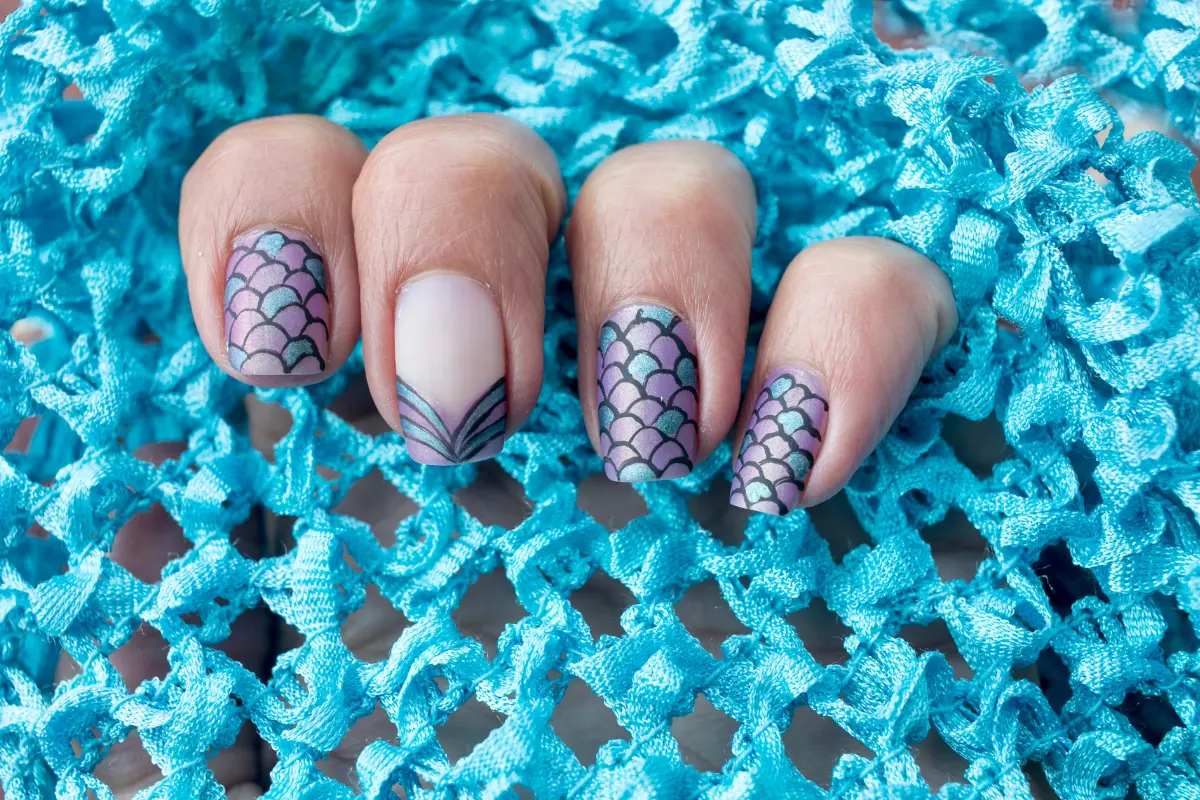 Dive into the mystical world of mermaids with a beautiful mermaid scale design.
Use a pastel color as the base and then apply a shimmering scale pattern with a nail art stamp or decals.
It's a mesmerizing look that's perfect for pool parties.
Neon Pop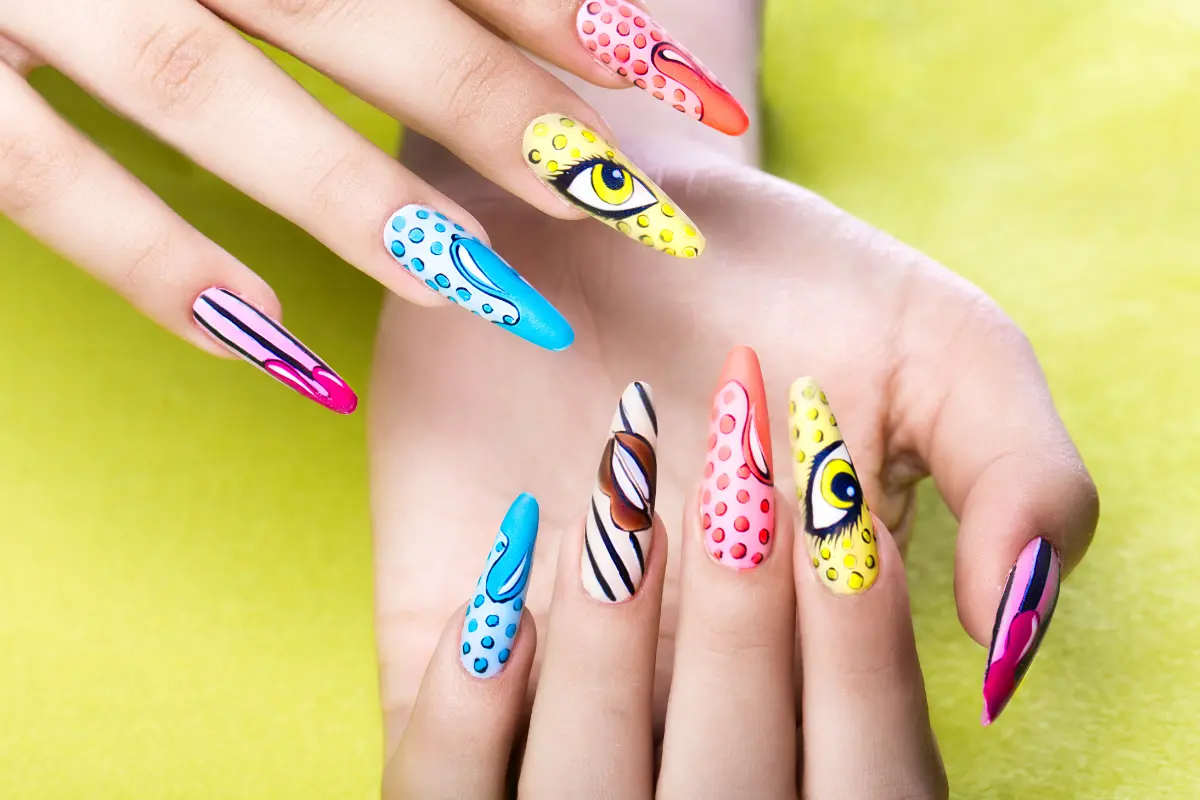 When it comes to summer, you can never go wrong with neon colors.
Experiment with neon pink, green, or yellow as your nail color.
For added flair, you can use contrasting neon shades to create eye-catching patterns or accents.
Remember, the key to achieving these nail designs is patience and practice.
You don't need to be a professional nail artist to have gorgeous summer nails.
All it takes is a little creativity and the right nail polish colors and tools.
Experiment with these designs, and don't be afraid to add your own personal touch.
As you rock these summer nail designs, you'll feel the vibrancy of the season right at your fingertips.
So, go ahead and try out these fantastic nail art ideas to make your summer even more colorful and fun!