Hey, gentlemen! Are you on the hunt for the perfect timepiece that not only tells time but also complements your style?
Look no further! In this article, we've curated a stellar selection of the "Top 10 Men's Watches" that exude sophistication, craftsmanship, and timeless elegance.
Whether you're a dapper gentleman, an outdoor enthusiast, or a tech-savvy individual, there's a watch for every taste and lifestyle.
So, let's dive into the world of horology and discover the perfect wrist companion to elevate your style.
Rolex Submariner – The Iconic Diver's Choice
First up on our list is the iconic Rolex Submariner, a timeless classic that needs no introduction. This legendary diver's watch is renowned for its robust build, water resistance, and impeccable precision.
Whether you're exploring the depths of the ocean or attending a formal event, the Submariner effortlessly blends functionality with style.
Omega Speedmaster – The Moonwatch Legend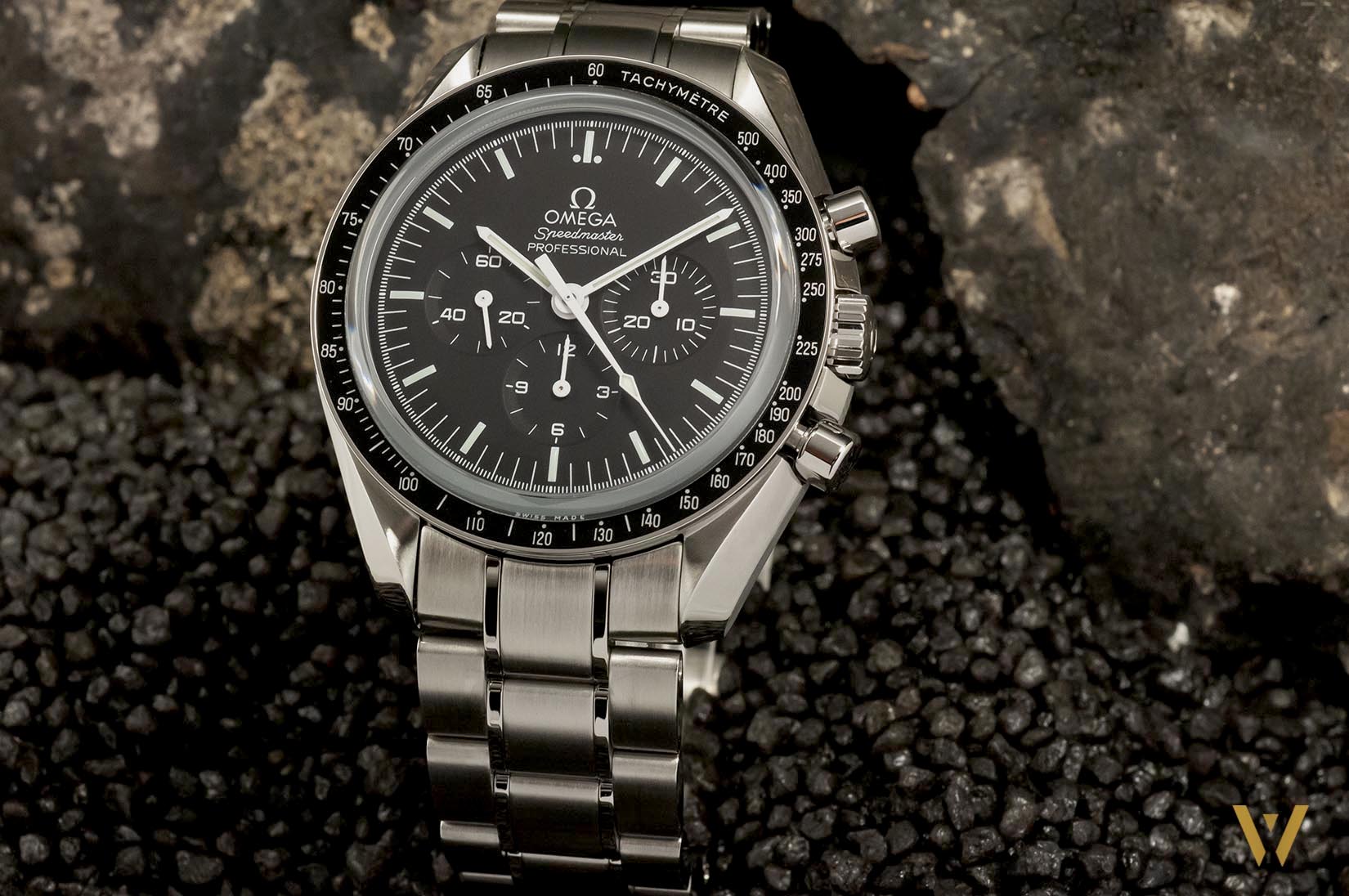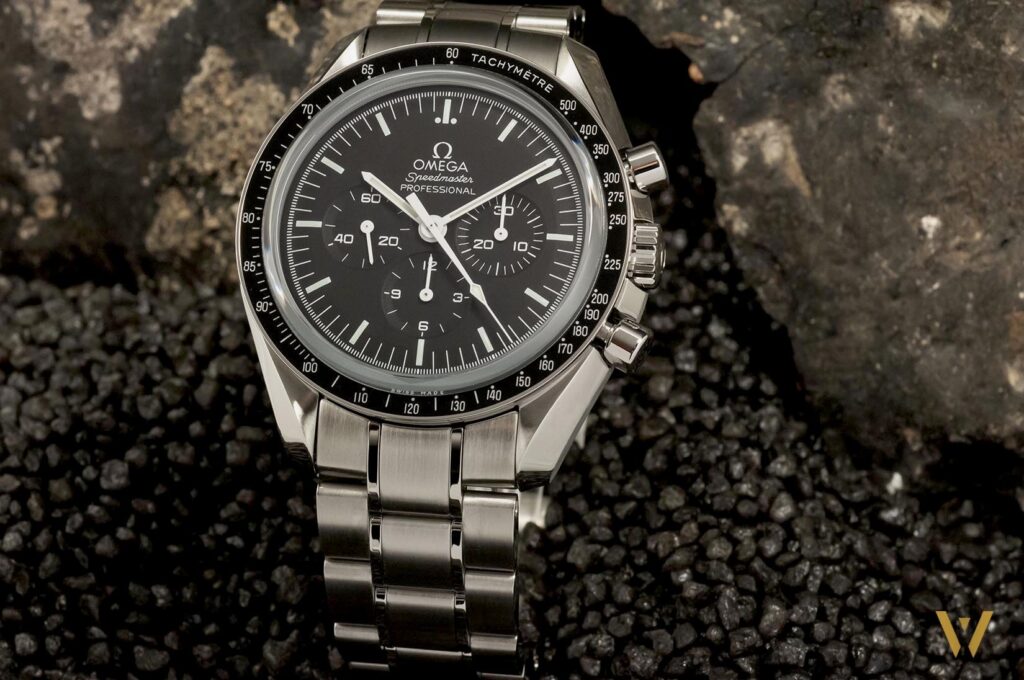 For the adventure-seeking gentlemen, the Omega Speedmaster is the ultimate companion. This legendary timepiece has a historic association with space exploration, having been the first watch on the moon.
Its bold design, chronograph functions, and tachymeter scale make it a versatile choice for both everyday wear and special occasions.
Patek Philippe Nautilus – The Timeless Luxury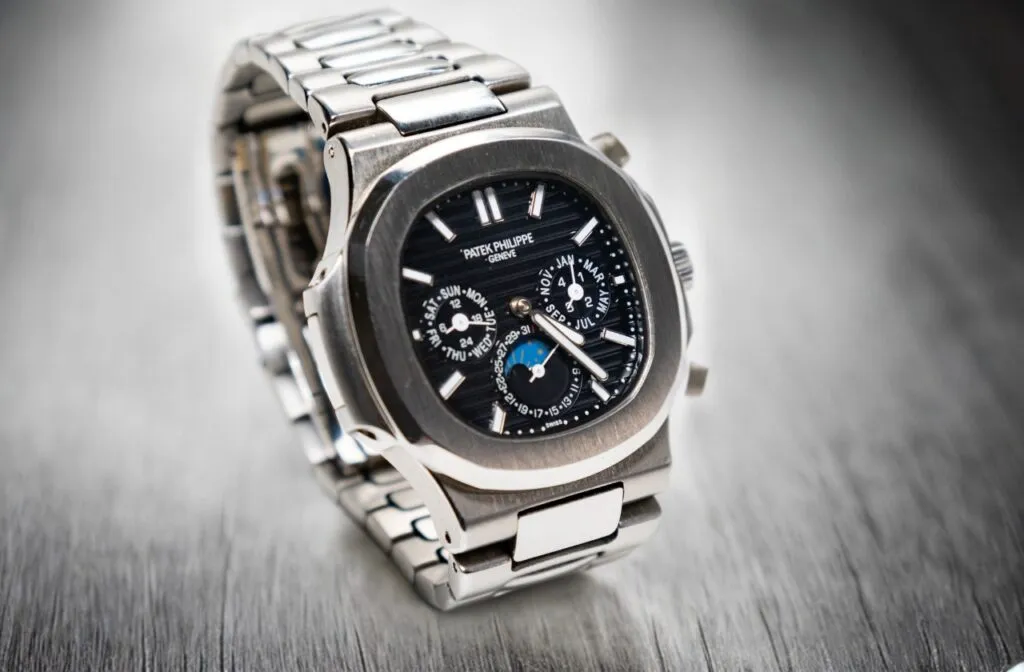 If timeless luxury is what you seek, the Patek Philippe Nautilus is the epitome of elegance.
With its distinct porthole-inspired design and impeccable craftsmanship, this watch exudes sophistication and exclusivity. Owning a Nautilus is a symbol of refined taste and a lifelong investment.
Seiko Prospex – The Reliable Diver's Companion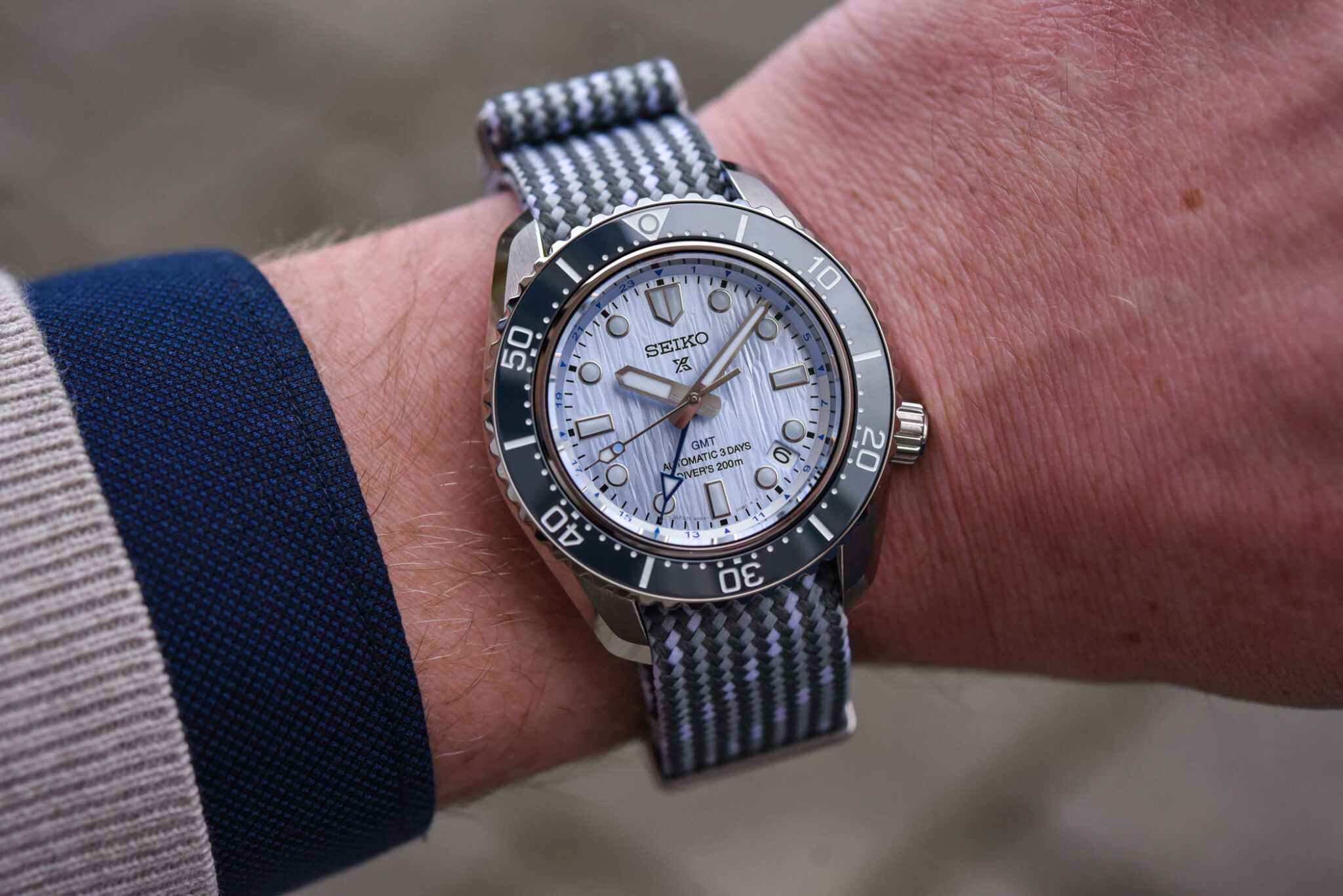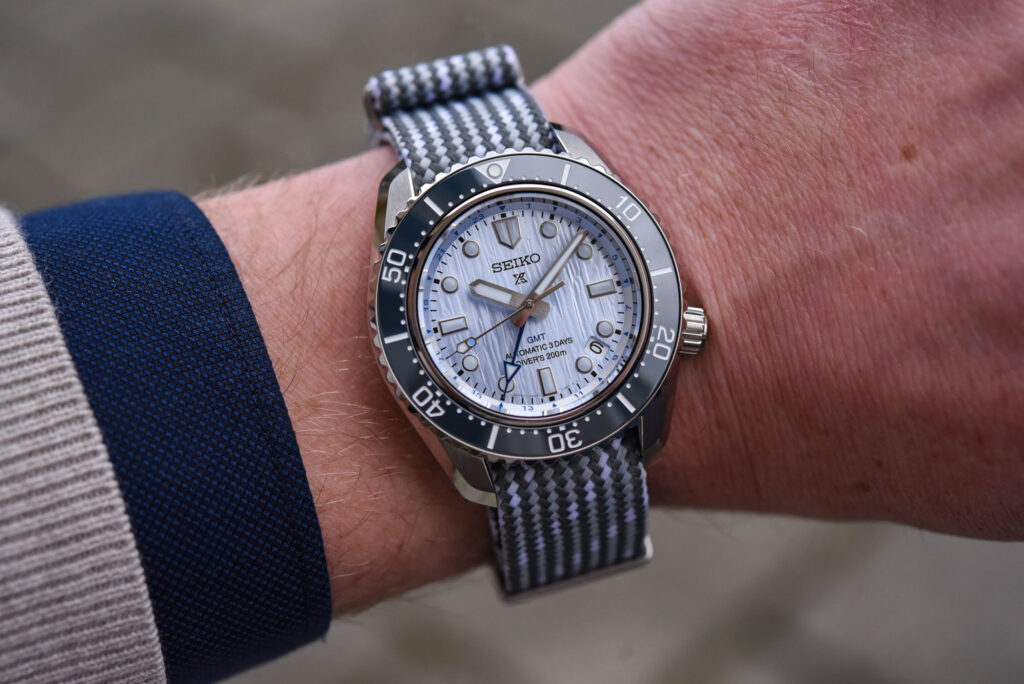 For the gentlemen who love exploring the depths of the sea, the Seiko Prospex is a reliable and affordable choice.
This rugged diver's watch boasts exceptional water resistance, a durable build, and luminous markers for easy readability, making it a go-to choice for water sports enthusiasts.
Casio G-Shock – The Tough Outdoor Companion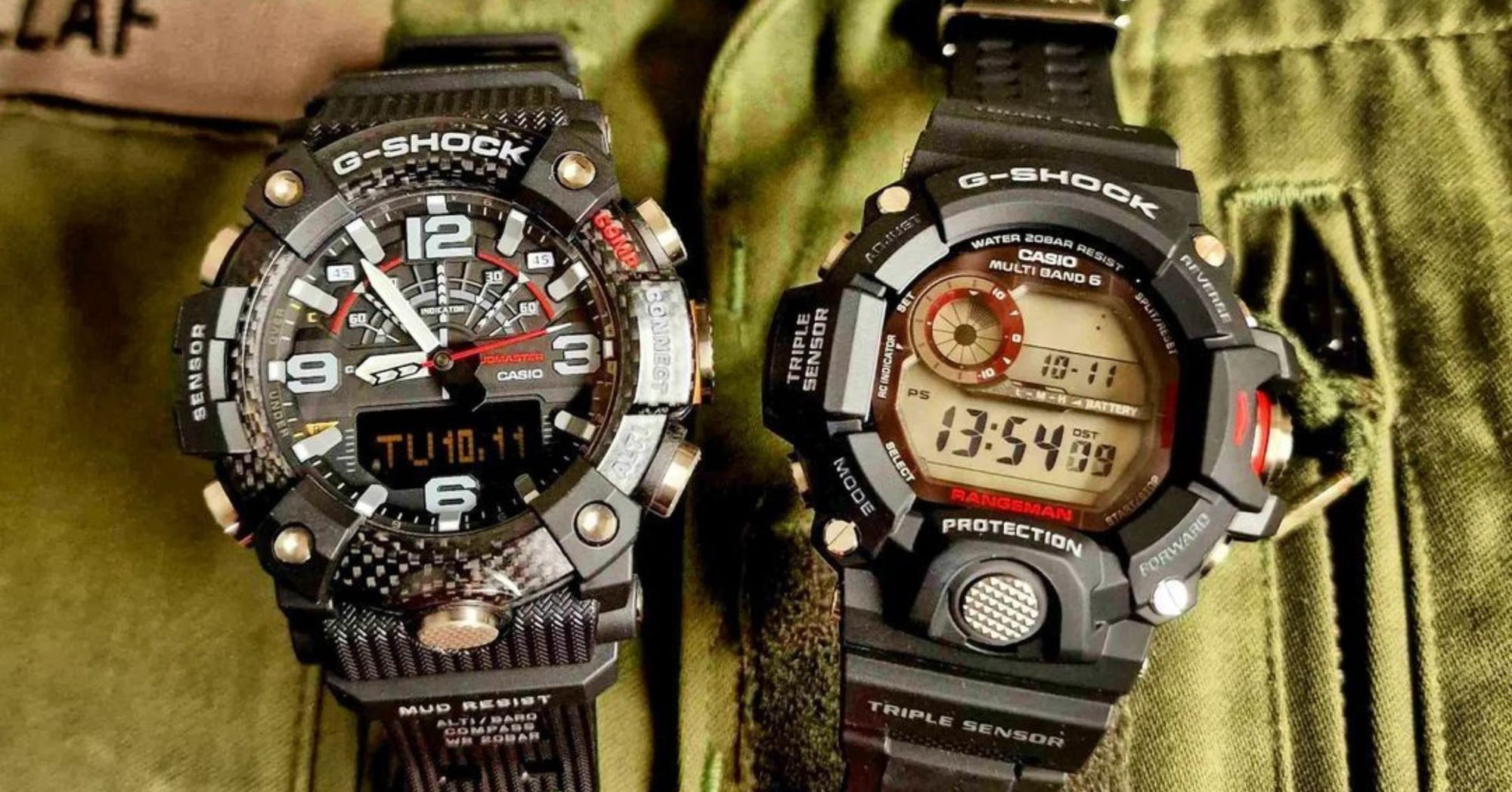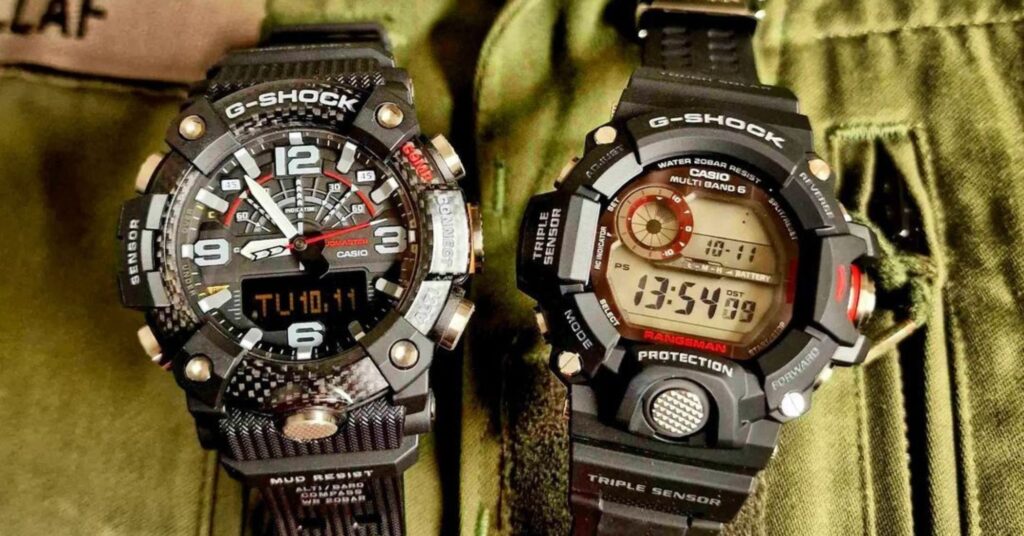 The Casio G-Shock is an absolute powerhouse built to withstand any adventure you embark on.
Known for its shock resistance and durability, this rugged timepiece is favored by outdoor enthusiasts, athletes, and adventurers worldwide.
With a wide range of models and features, the G-Shock caters to various preferences and lifestyles.
TAG Heuer Carrera – The Racing Heritage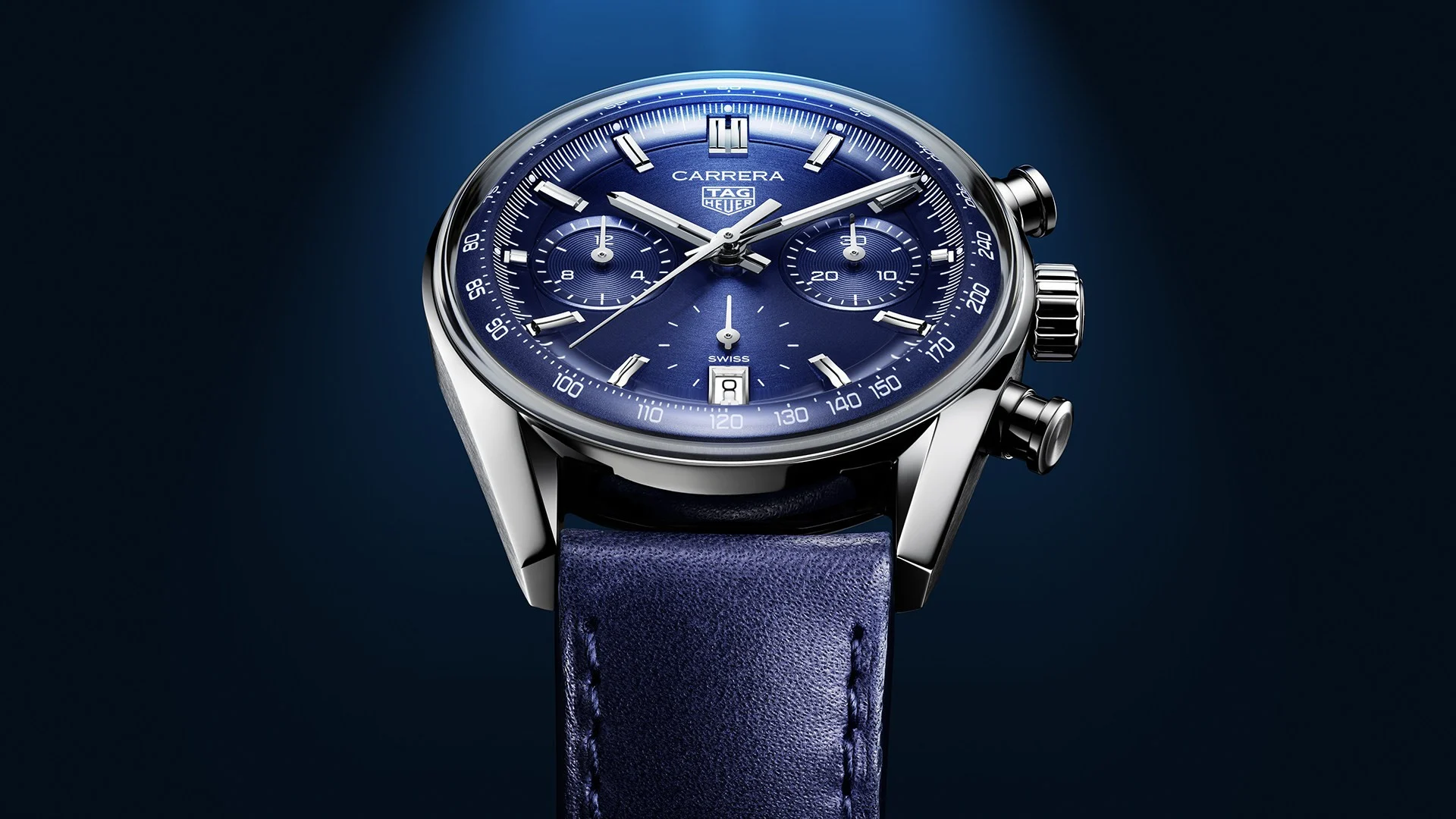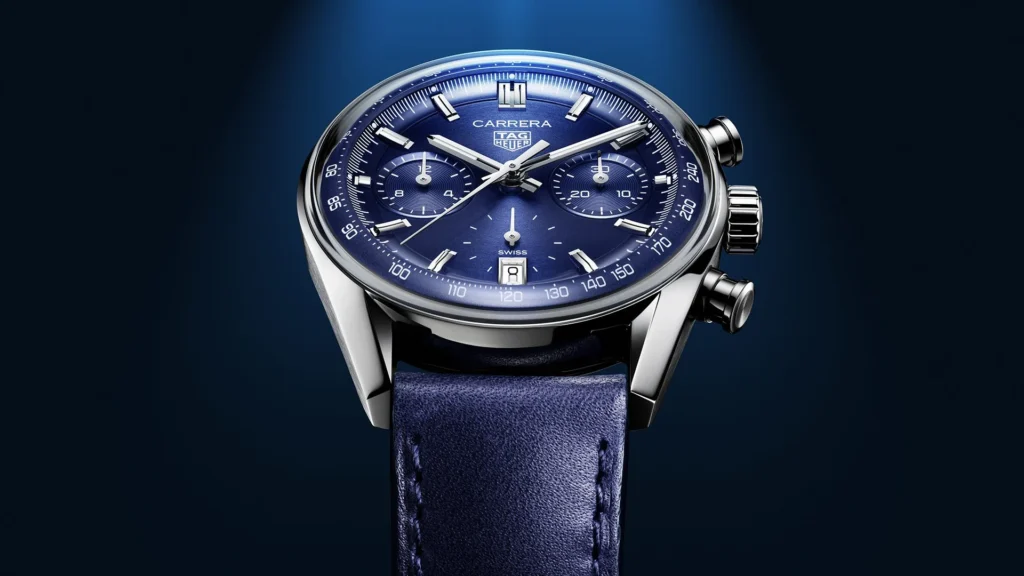 The TAG Heuer Carrera is a classic timepiece with a rich racing heritage. Its sleek design, chronograph functionality, and racing-inspired elements make it a favorite among motorsport enthusiasts.
Whether you're on the racetrack or in the boardroom, the Carrera exudes confidence and style.
Apple Watch Series 7 – The Modern Tech Companion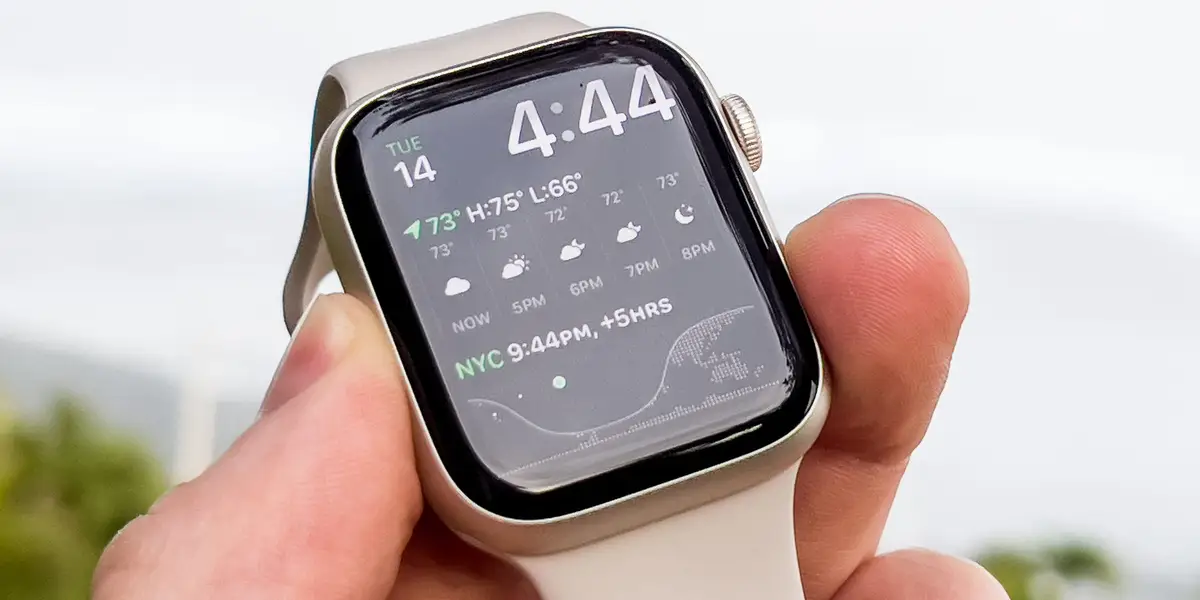 For the tech-savvy gentleman, the Apple Watch Series 7 is a cutting-edge timepiece that seamlessly integrates with your digital lifestyle.
Apart from tracking time, it offers a plethora of health and fitness features, communication capabilities, and access to a wide range of apps, making it the perfect modern companion.
Tudor Black Bay – The Vintage Charm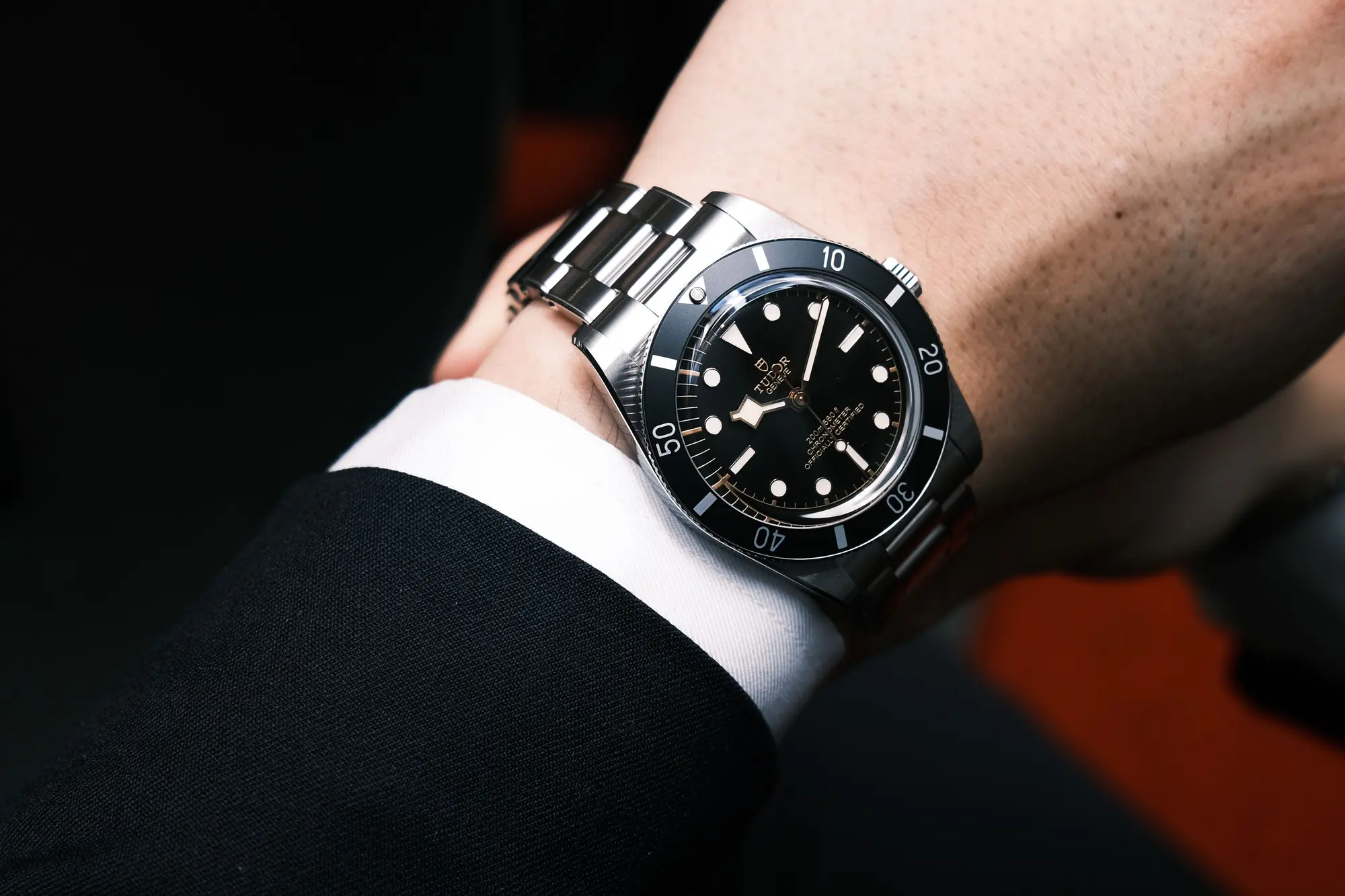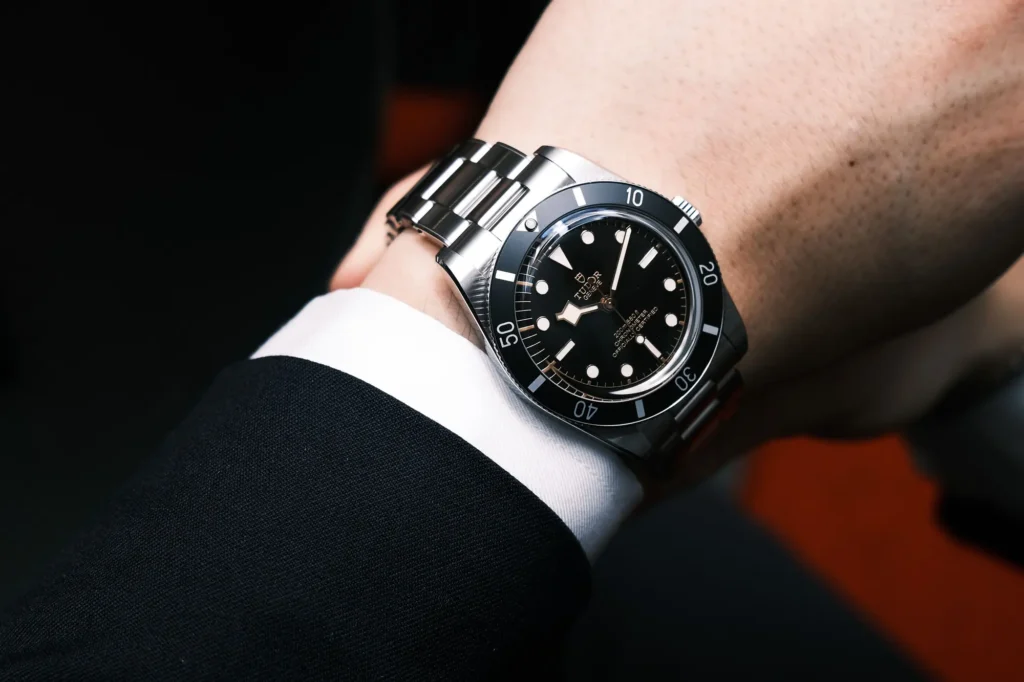 If you appreciate vintage charm, the Tudor Black Bay is a watch that pays homage to Tudor's rich heritage.
With its distinctive snowflake hands and retro design elements, the Black Bay exudes a sense of nostalgia while embracing modern technology and craftsmanship.
Citizen Eco-Drive – The Eco-Friendly Marvel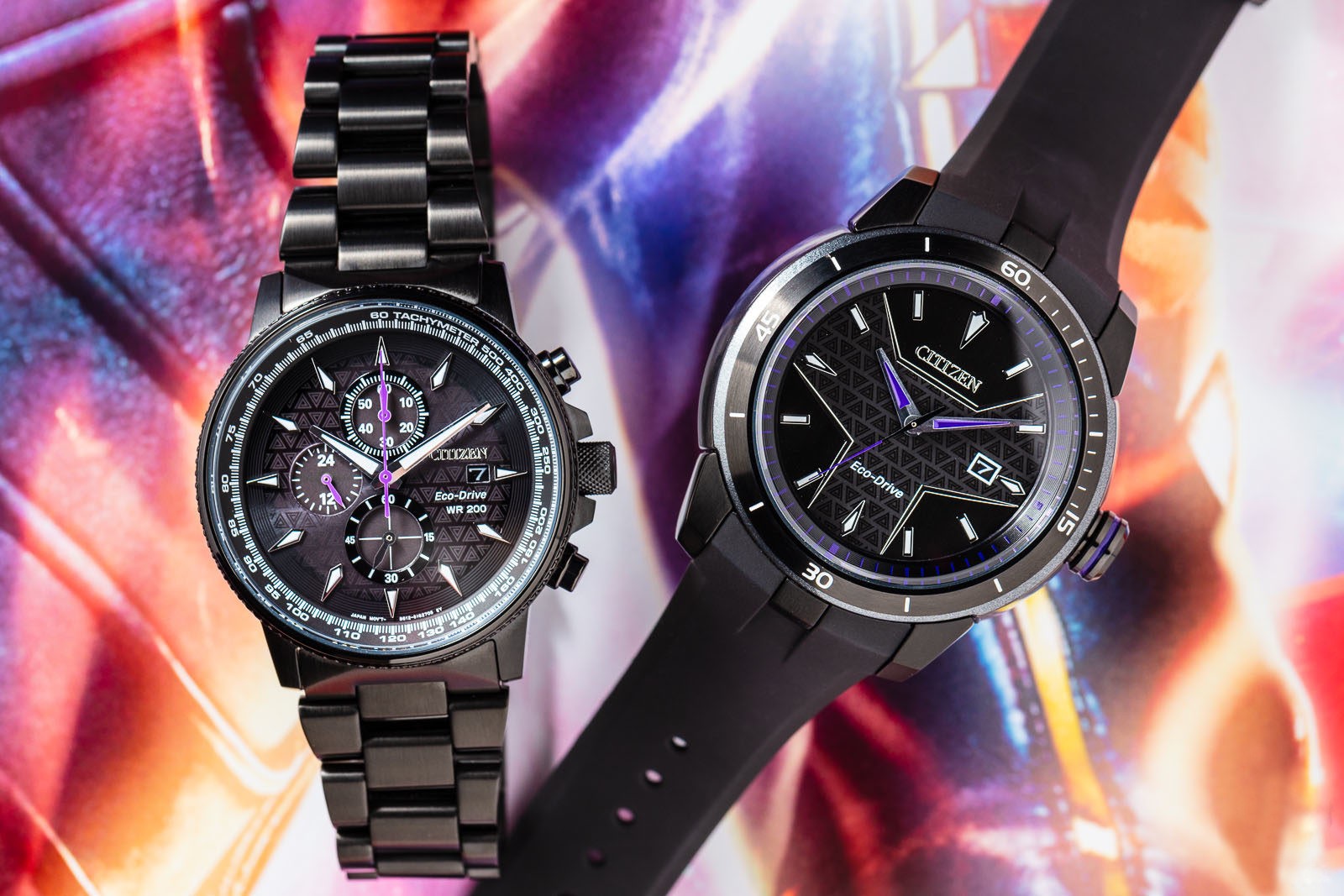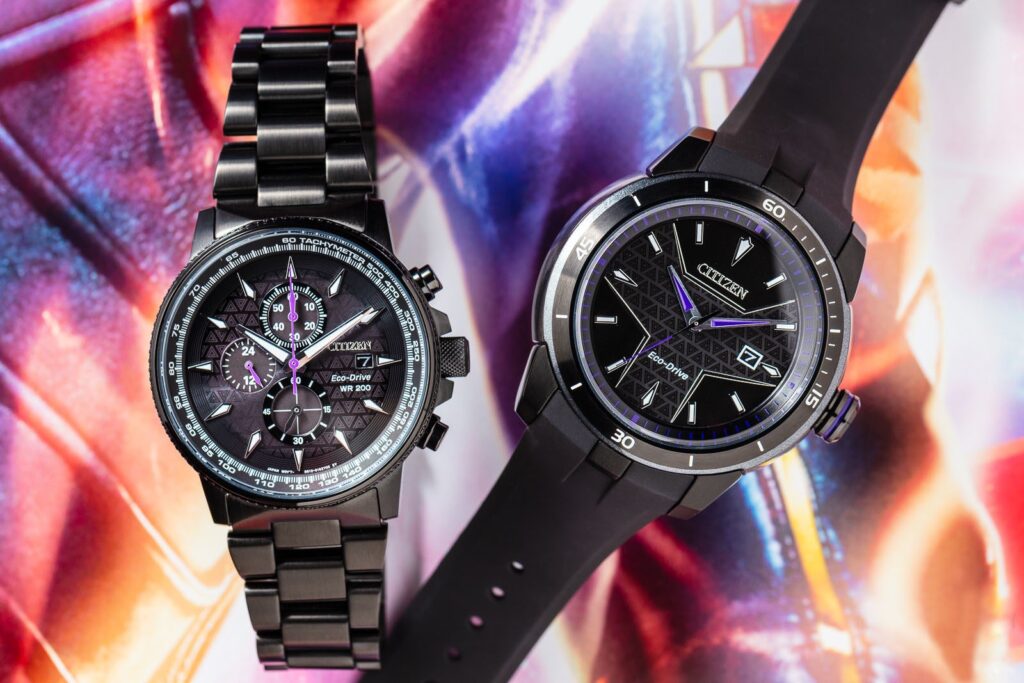 For the eco-conscious gentleman, the Citizen Eco-Drive is a marvel of technology.
Powered by light, this watch eliminates the need for battery changes, making it a sustainable and hassle-free choice.
With various styles and designs available, the Eco-Drive offers both elegance and environmental responsibility.
Audemars Piguet Royal Oak – The Architectural Masterpiece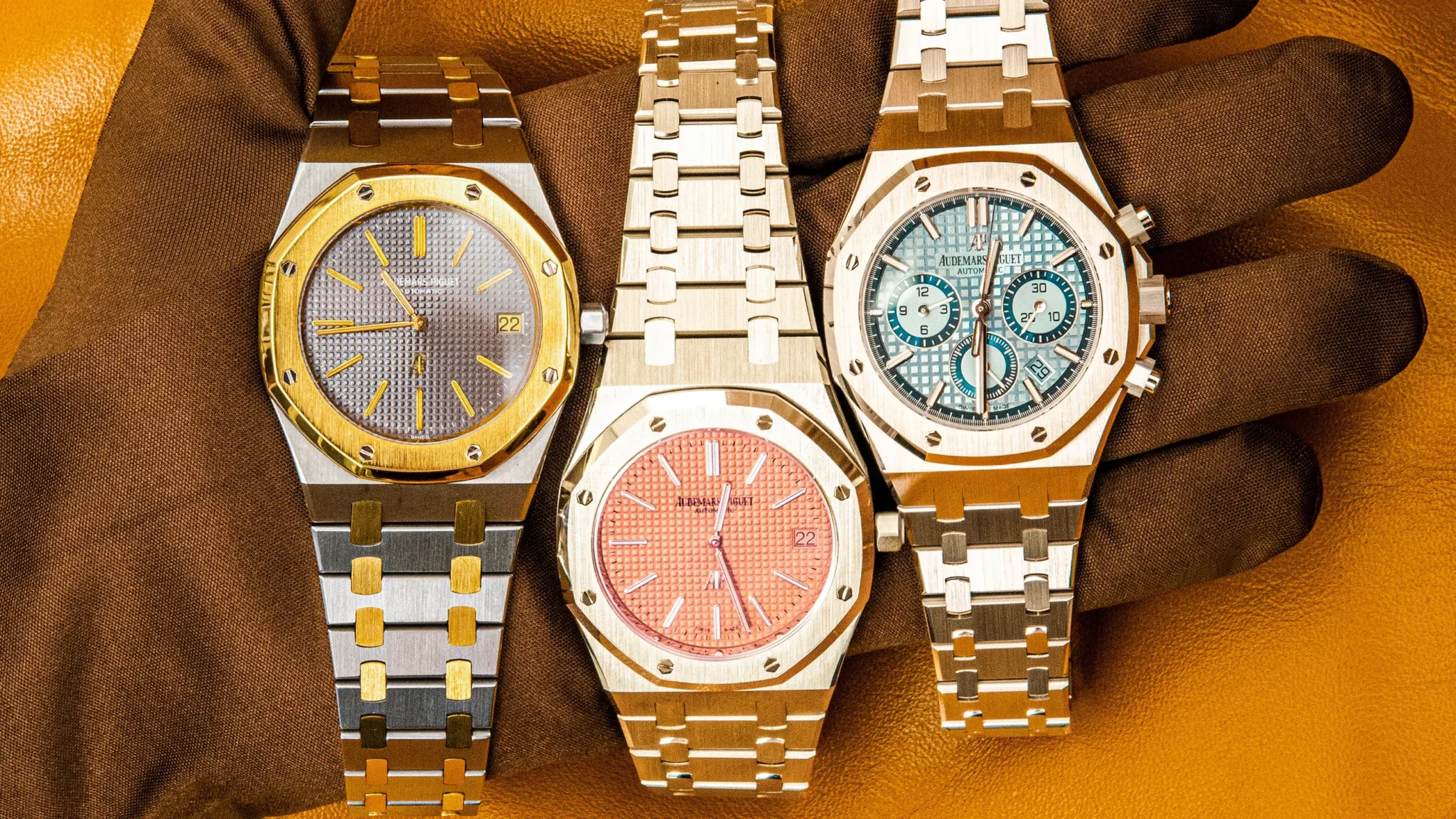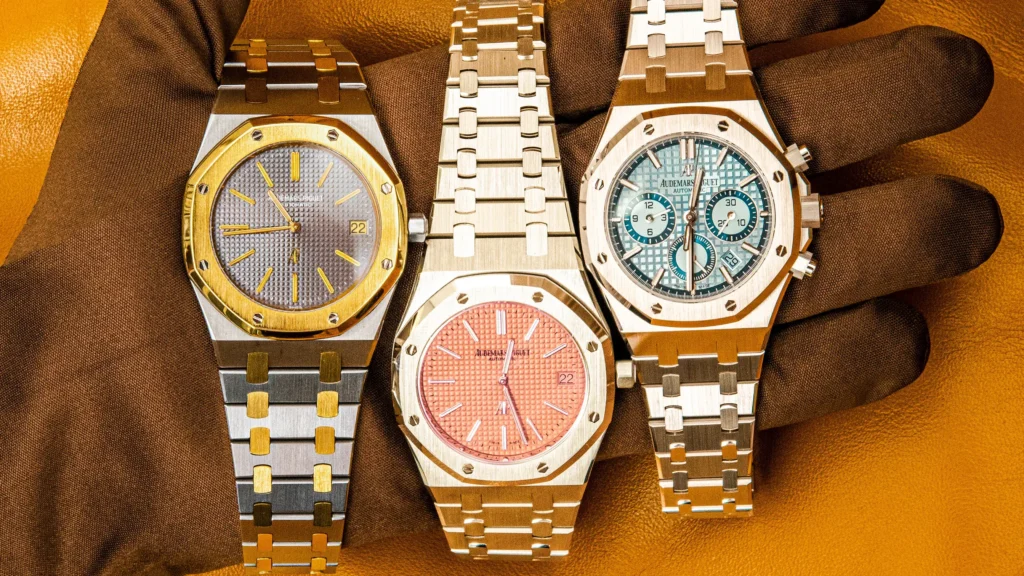 The Audemars Piguet Royal Oak is an architectural marvel, designed by the legendary Gerald Genta.
Its iconic octagonal bezel, integrated bracelet, and polished finishes make it a statement piece that exudes luxury and refinement.
Conclusion:
There you have it, the "Top 10 Men's Watches" that cater to different tastes, preferences, and lifestyles.
Whether you're seeking timeless luxury, rugged durability, or cutting-edge technology, there's a watch that perfectly complements your individual style.
Invest in a timepiece that not only tells time but also tells your story and becomes a cherished companion on your life's journey.
FAQs:
Q: Are these men's watches suitable for everyday wear?
A: Yes, many of these watches are designed for everyday wear and are built to withstand the rigors of daily use.
Q: Can I wear these watches with both formal and casual attire?
A: Absolutely! The versatility of these watches allows them to be paired with both formal and casual outfits, adding a touch of elegance to any look.
Q: Do these watches come with a warranty?
A: Yes, most reputable watch brands offer a warranty period for their timepieces to cover manufacturing defects and ensure customer satisfaction.
Q: Can I find these watches at local retailers or authorized dealers?
A: Yes, many of these watch brands have authorized dealers and boutiques where you can explore and purchase these timepieces.
Q: Can I customize these watches with different straps or bracelets?
A: Some watches offer interchangeable straps or bracelets, allowing you to personalize your timepiece to suit your style and preferences.