There are plenty of freshwater lakes and ponds in the United States. The difficult part is figuring out what a "lake" and a "pond" are.
Because there are no standard requirements for a pond or lake, the terms are sometimes used interchangeably.
Many people still think of ponds as little areas of water that are shallow in comparison to lakes. So, for the purposes of this article, we've focused on small bodies of water with the word 'pond' in their name.
Great Pond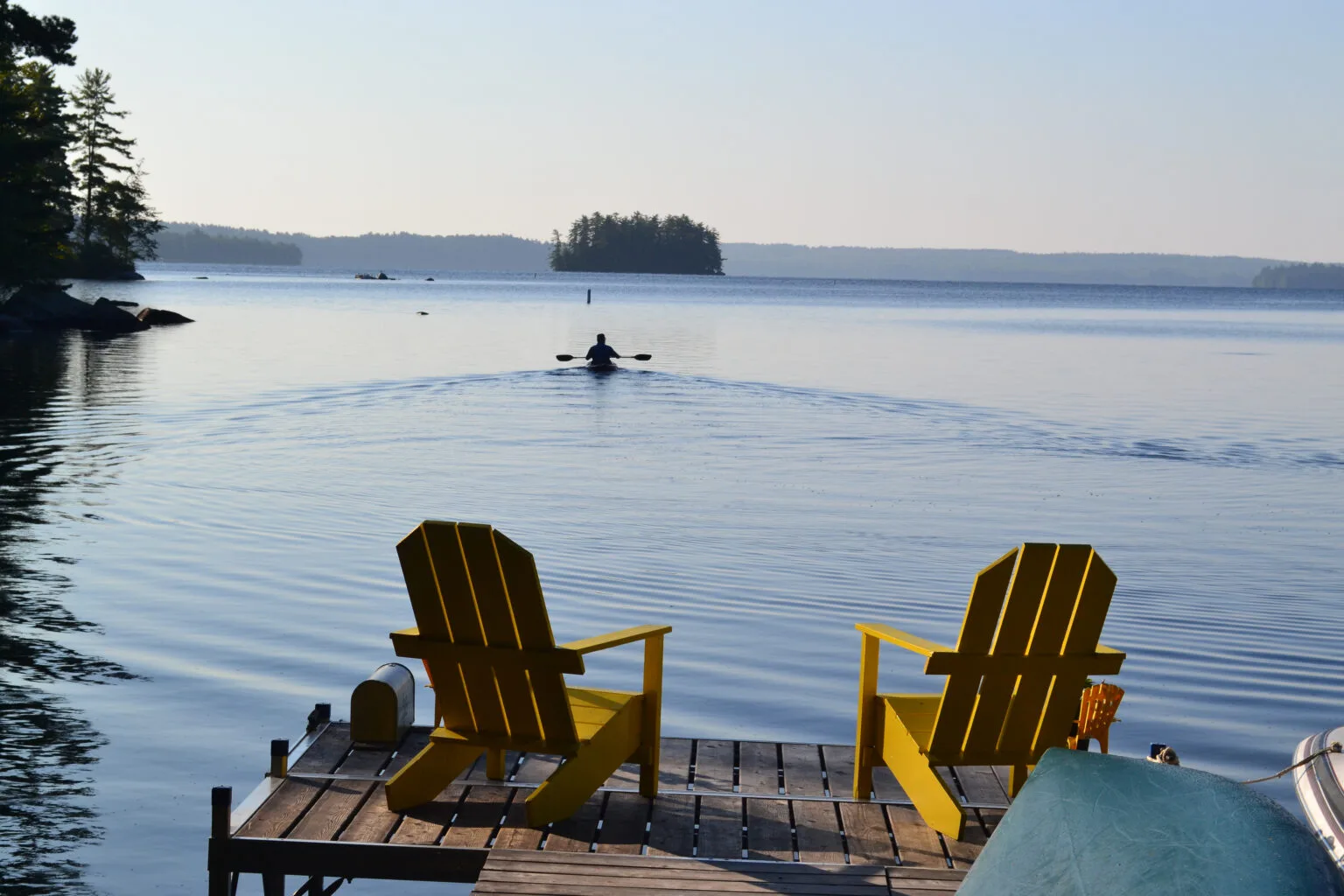 Great Pond in Maine has the biggest surface area of any pond in the United States. The surface area of the pond is 8,533 acres, and the catchment area is 82.9 square miles.
This lovely and refreshing pond is approximately 7 miles long and 4 miles wide. It has a mean depth of about 21 feet and is a fantastic fishing area. Kennebec County is where it is.
Although the Pond is smaller than many of the area's lakes, it still has several islands. Joyce Island, Oak Island, Hoyt Island, and Pine Island are some of the most popular islands in Great Pond.
Despite its glacial origins, the pond was formed during the construction of the Great Pond Storage Dam on the Belgrade Stream.
Assawompset Pond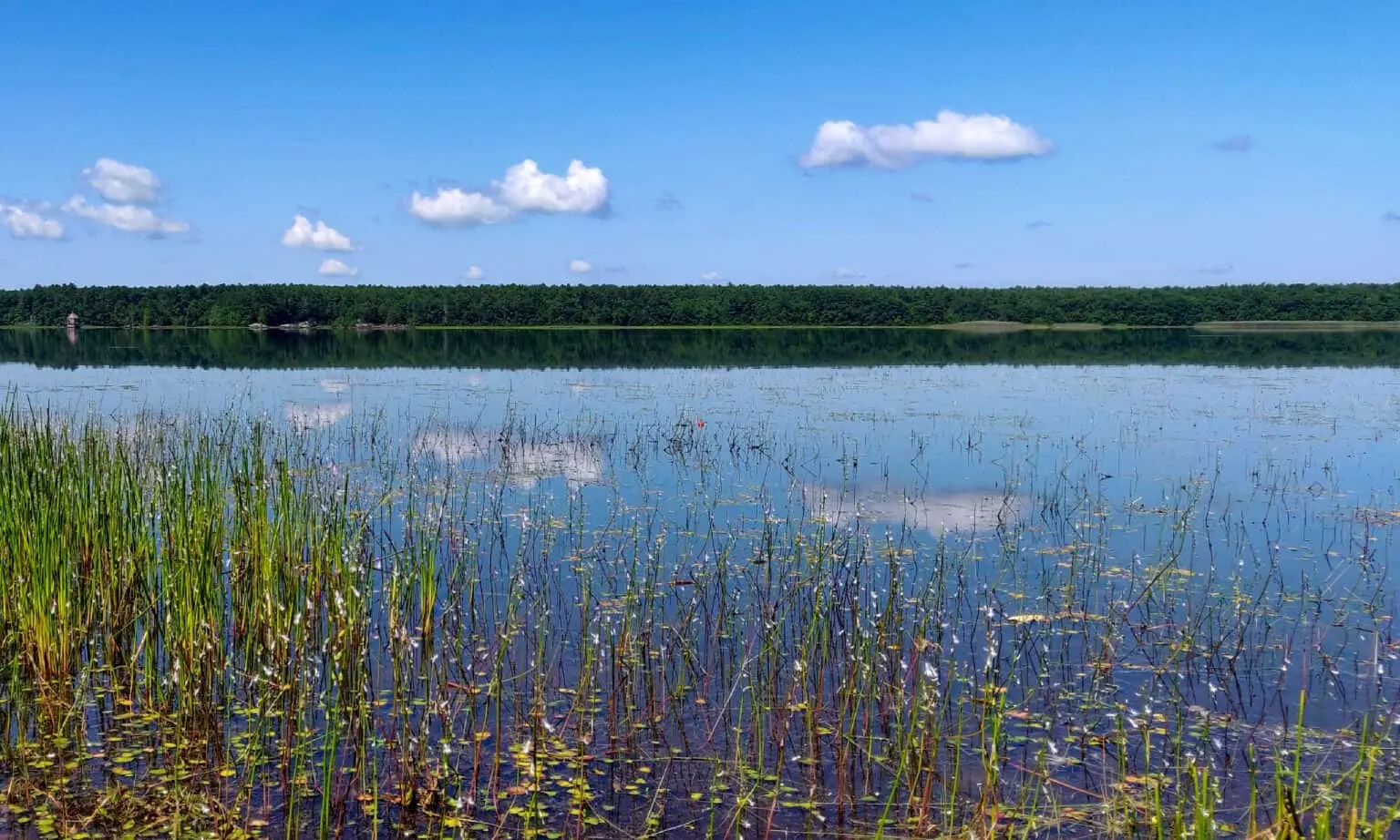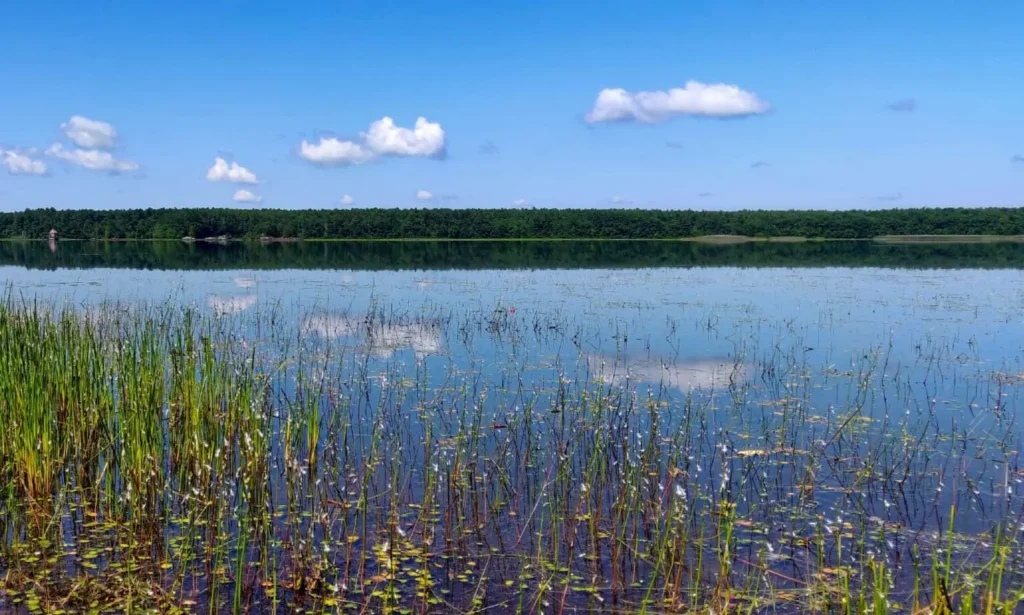 Assawompset Pond, a reservoir or pond near Lakeville and Middleboro, Massachusetts, is the second largest pond in the United States.
The pond is huge and has an open connection to Pocksha Pond. Assawompset Pond is also the state's largest natural lake or pond. It is approximately 2,404 acres in size, and its principal outflow is the Nemasket River. This pond is a favorite fishing spot for many residents.
There are a lot of huge herrings in it. The Nemasket River is so teeming with fish that it becomes black in early spring, as fish rush to the spawning grounds.
Largemouth bass, yellow perch, channel catfish, and bluegill can also be caught.
Long Pond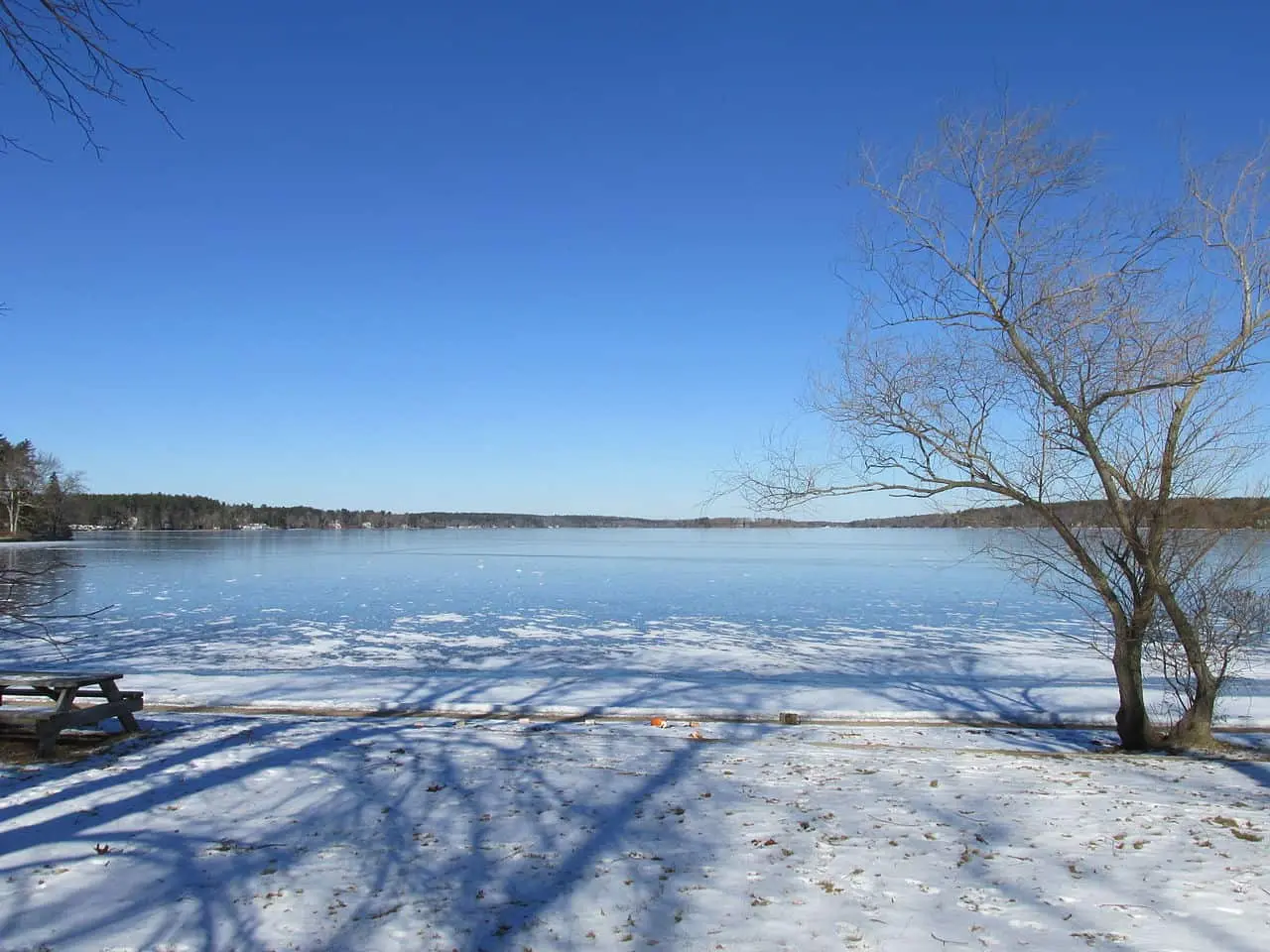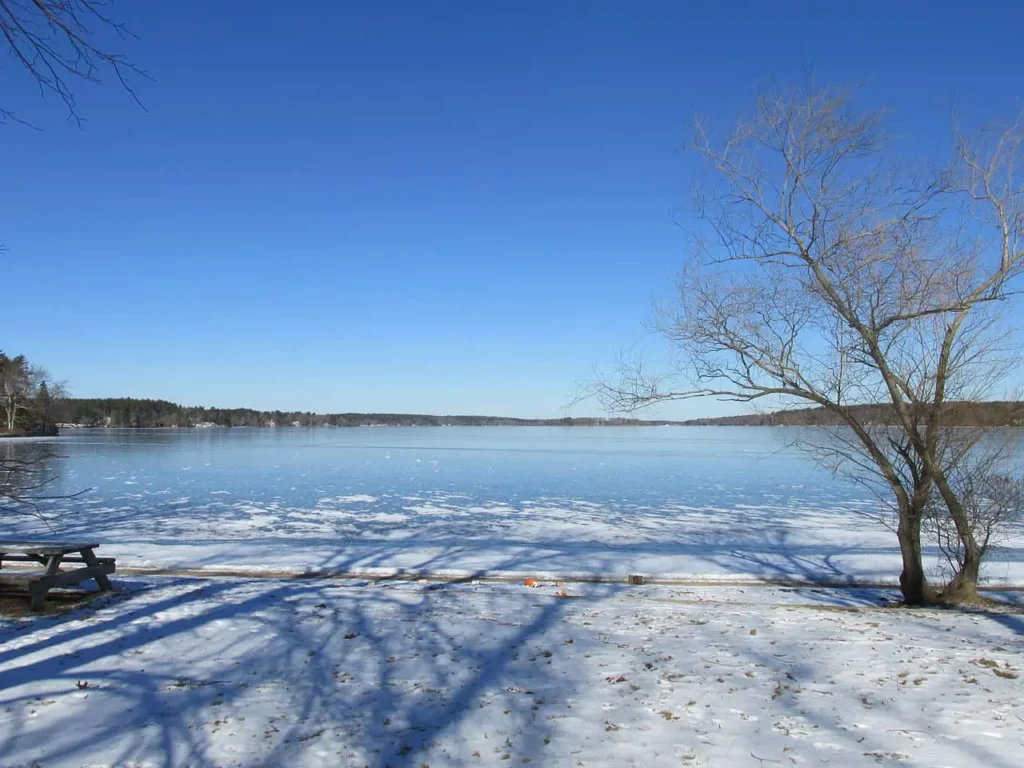 Long Pond, located near Lakeville and Freetown, Massachusetts, is the next largest pond in the United States. Assawompset Pond is close to Long Pond. The pond covers an area of 1,721 acres.
Long Pond is similarly roughly 9 feet deep, with a maximum depth of 12 feet recorded. Long Pond is 4 miles long and 1 mile wide, with a surface elevation of 54 feet. Goat Island, Nelson Island, and Lewis Island are the three islands in this natural freshwater lake.
Surprisingly, the pond wasn't always this way. Long Pond's depth increased by 5 feet when the Assawompset Pond was dammed in 1894.
Sunken Island vanished as a result of erosion and rising water levels, leaving only a few rocks near Lewis Island. When visiting Long Pond, keep a close eye on the water because there are sharp and dangerous rocks throughout the pond, some of which are difficult to spot.
Pawtuckaway Pond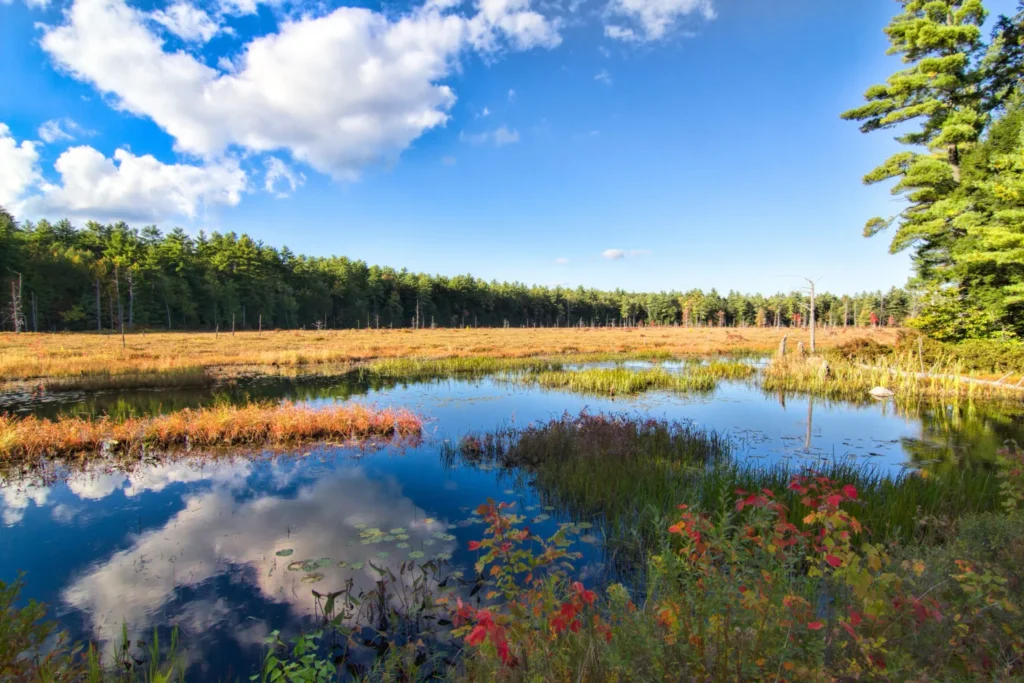 Pawtuckaway Pond in southeastern New Hampshire is the fourth largest pond in the United States. It is situated in the Piscataqua River drainage basin near the town of Nottingham.
Pawtuckaway Lake is another name for Pawtuckaway Pond. Back Creek, Mountain Brook, and Round Pond Brook are the Pond's principal inflows.
The tributary of the Bean River is the north principal outflow, while the Pawtuckaway River is the south primary outflow. The surface area of Pawtuckaway Pond is 784 acres.
The freshwater Pond has an average depth of 9 feet and a maximum depth of 50 feet. Pawtuckaway Pond has a surface elevation of 250 feet and is 3.5 miles long and 1.1 miles broad. The pond is large enough to encourage fishing, and it contains a number of islands and islets.
Brandy Pond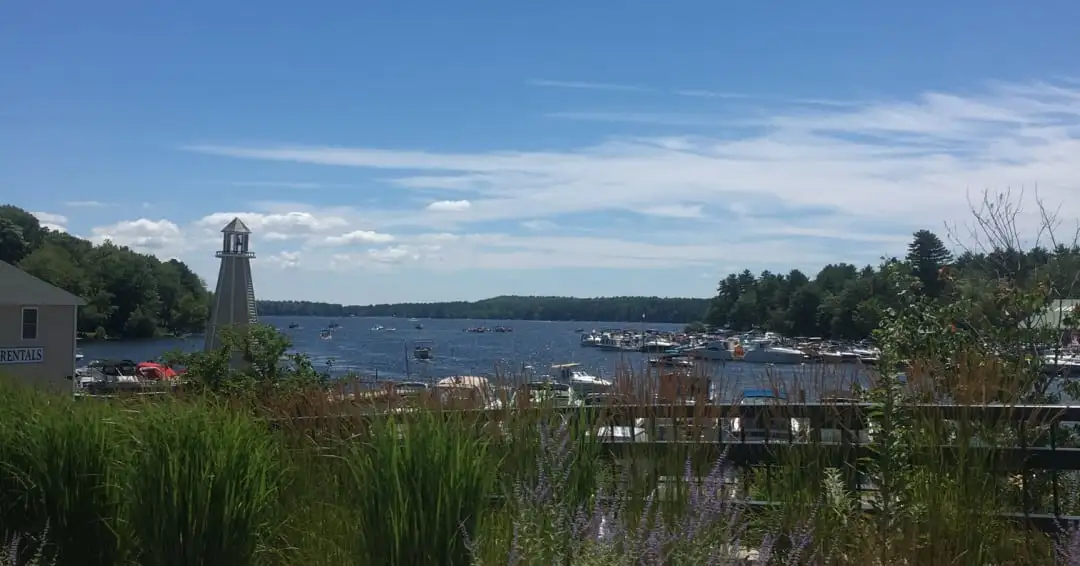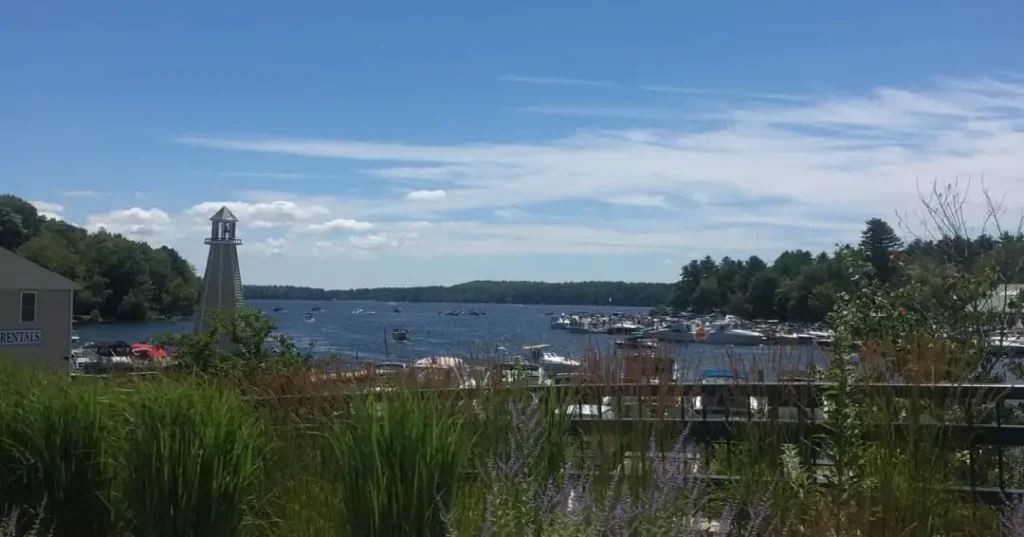 Brandy Pond, having a surface area of 740 acres, is next on our list. It can be found in Naples, Maine. The surface elevation of this mesotrophic pond is 268 feet.
The shoreline is 6.8 miles long, providing ample space for outdoor activities such as fishing and swimming. Brandy Pond has a maximum depth of 44 feet and an average depth of 14 feet.
The commercial downtown district, which includes private mansions and a golf course, surrounds Brandy Pond.
Northeast Pond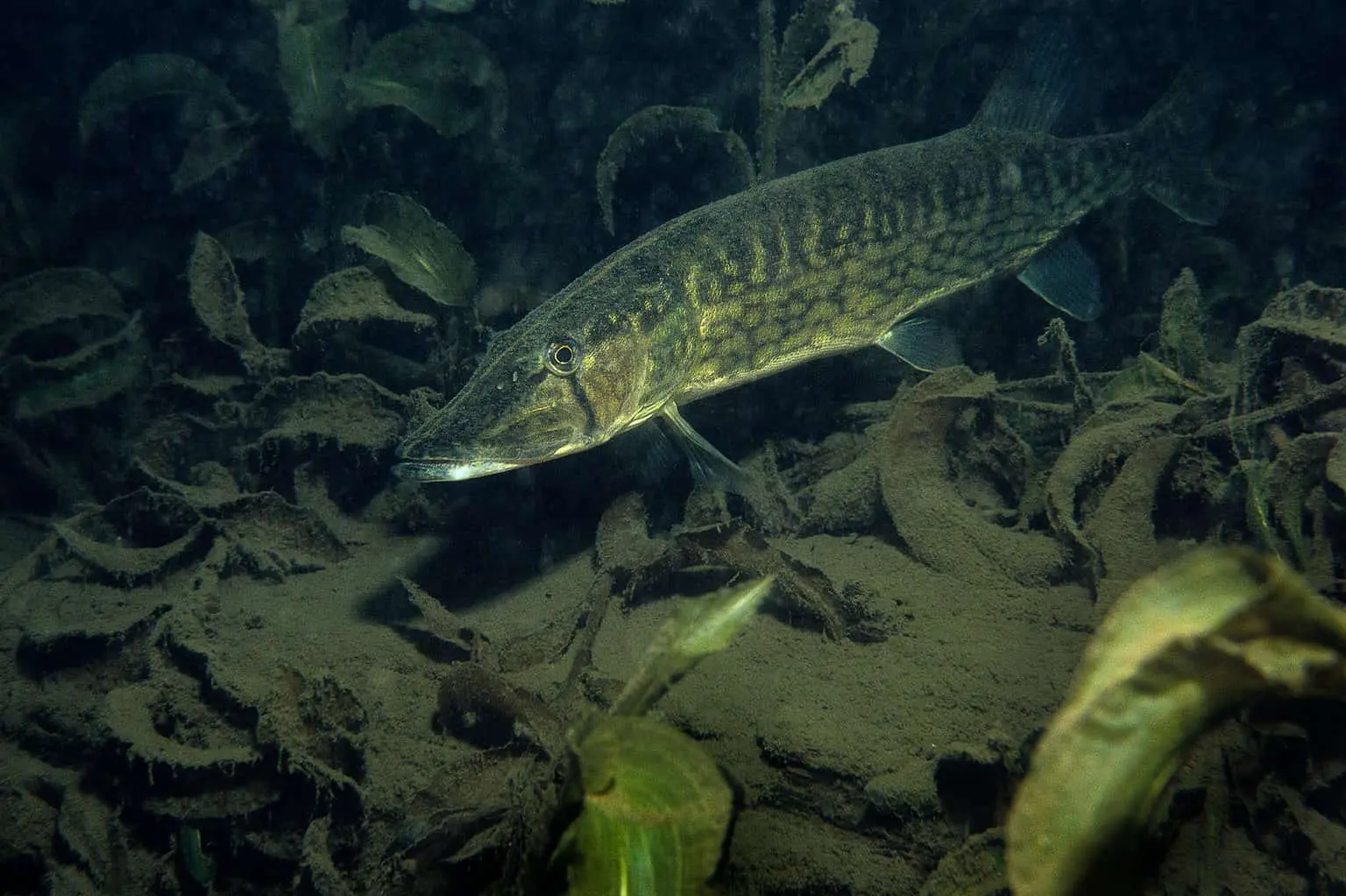 The Northeast Pond, also in Maine, is the sixth largest pond in the United States. This pond separates Strafford County, New Hampshire, and York County, Maine.
It is a 645-acre pond with excellent fishing potential. The Pond spans 2.7 miles and is 0.9 miles broad. Northeast Pond has a shallow depth of 7 feet on average. Its deepest point, however, is 40 feet.
The Pond is also 413 feet above sea level and has a 9.3-mile shoreline. Northeast Pond has thriving populations of chain pickerel, horned pout, yellow perch, rainbow trout, and smallmouth bass.