When the winter chill sets in, it's time to embrace cozy sweaters, warm drinks, and of course, a seasonal mani that's as trendy as it is charming.
This winter, say goodbye to your classic nail colors and hello to the hottest nail trend of the season – Lip Gloss Nails.
This playful and vibrant nail trend is all about bringing some warmth and shine to those cold, frosty days.
In this article, we'll dive into what Lip Gloss Nails are, how to achieve them, and some stunning design ideas to inspire your winter nail game.
What Are Lip Gloss Nails?
Lip Gloss Nails are a whimsical and eye-catching nail trend that takes inspiration from the shiny, glossy finish of lip gloss.
Just as lip gloss adds a lustrous sheen to your lips, Lip Gloss Nails incorporate a high-shine, reflective finish to your manicure.
These nails are all about capturing the sparkle and playfulness of the holiday season, making them perfect for winter.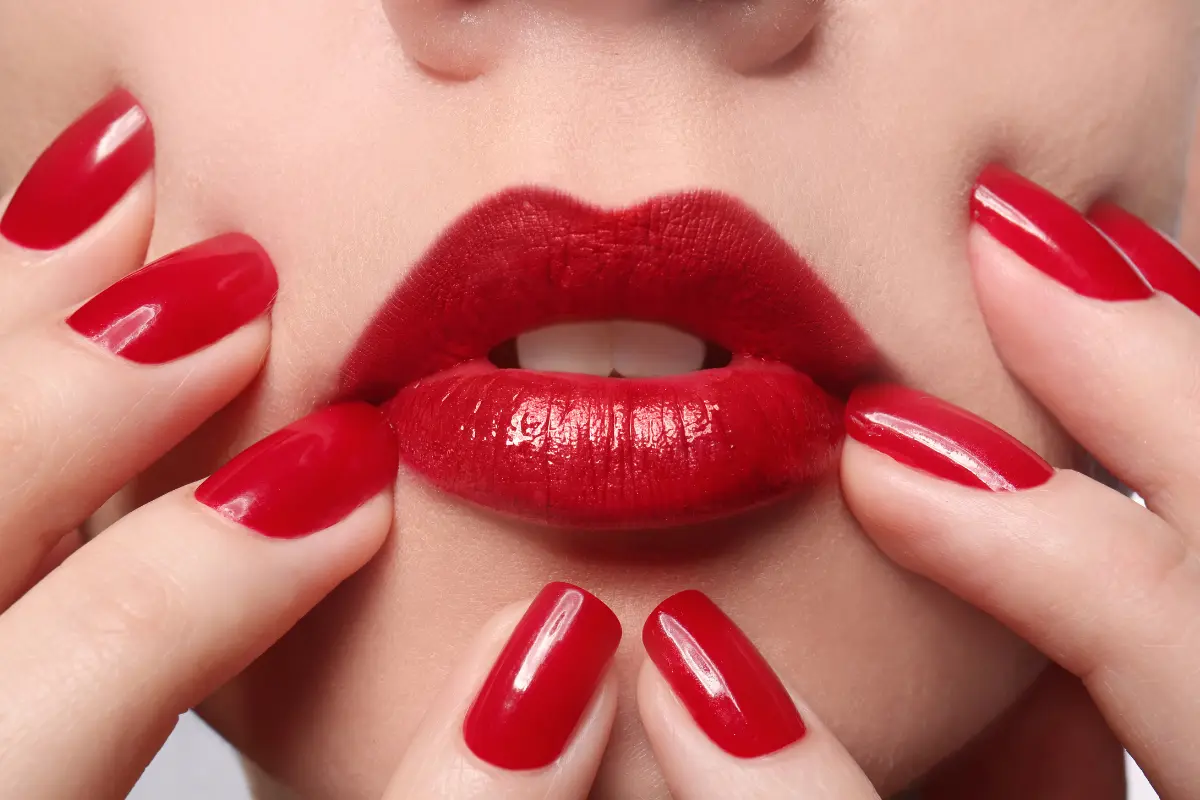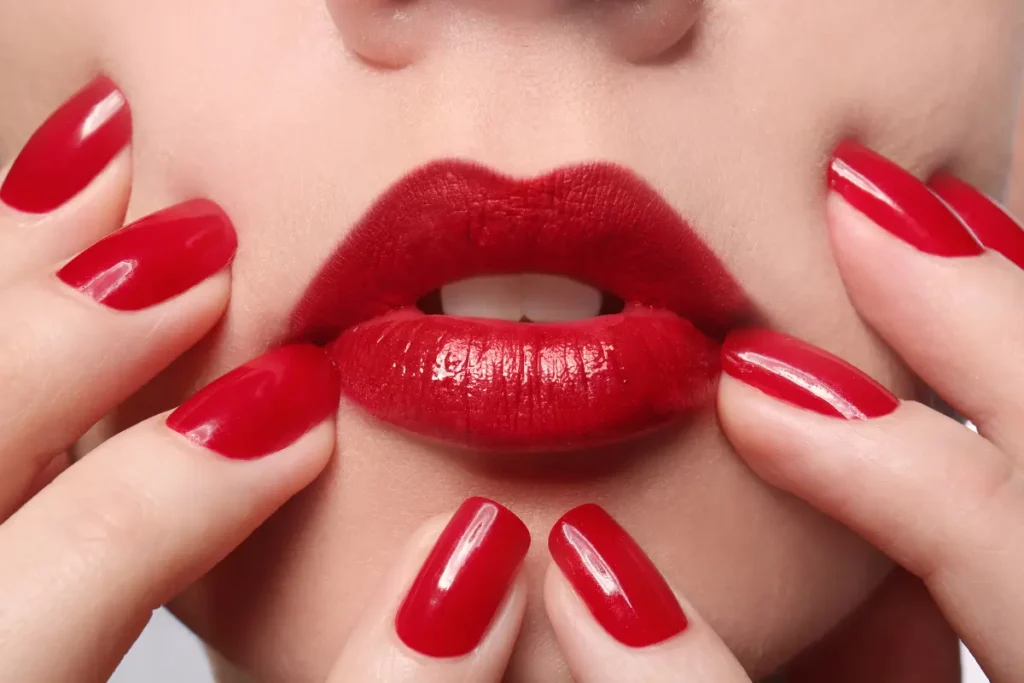 How to Achieve Lip Gloss Nails
Achieving Lip Gloss Nails is easier than you might think.
You don't need any special equipment or a professional nail technician to get this look.
Here's a simple step-by-step guide to help you achieve the Lip Gloss Nails of your dreams:
Prep Your Nails:
Start by ensuring your nails are clean and free of any old polish. Trim and shape them as desired.
Apply a Base Coat:
Apply a clear base coat to protect your nails and create a smooth canvas for the glossy finish.
Choose Your Colors:
Lip Gloss Nails come in a variety of colors, so choose shades that speak to you. Classic winter choices include deep reds, rich plums, and shimmering golds.
Apply the Nail Polish:
Apply your chosen nail polish in thin, even layers. Depending on the opacity of the polish, you may need two or three coats for full coverage.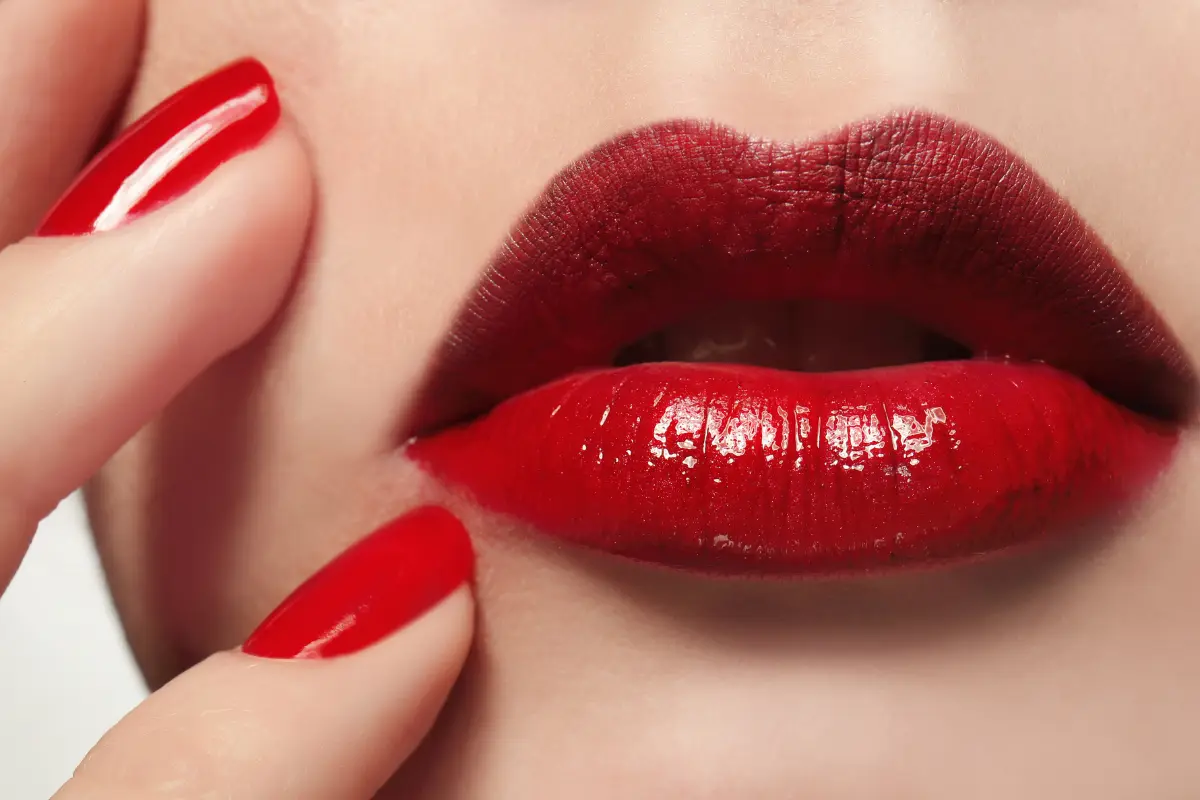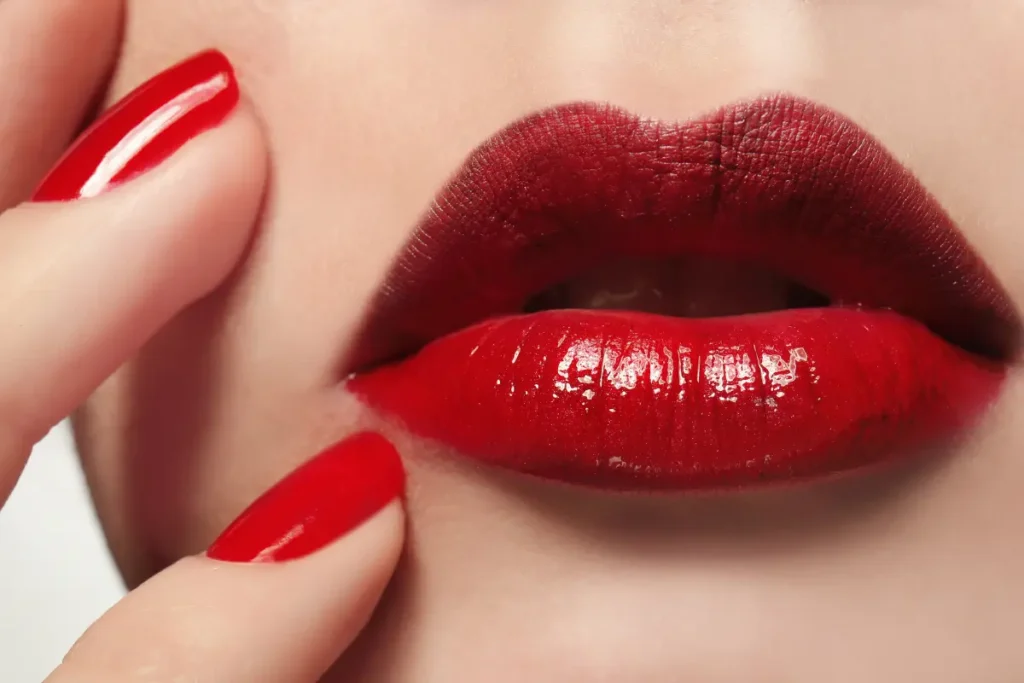 Seal with a Glossy Top Coat:
The key to achieving that lip gloss-like shine is a high-quality glossy top coat.
Apply a generous layer of top coat to each nail, making sure to cover the entire surface.
This top coat will create the reflective finish that defines Lip Gloss Nails.
Allow to Dry:
Allow your nails to dry completely. This step is crucial for achieving that glossy finish, so be patient!
Touch-Up (If Needed):
If you notice any imperfections or uneven spots, you can do a quick touch-up with an extra layer of top coat.
Moisturize:
Once your nails are dry and looking fabulous, don't forget to moisturize your cuticles and hands to keep them soft and hydrated.
Now that you know how to achieve Lip Gloss Nails, let's explore some creative winter nail art ideas to elevate your manicure game:
Winter Mani:
Lip Gloss Nails Design Ideas
Frosted Berries:
Paint your nails in a deep berry shade and add a touch of glitter to create a frosted effect.
Finish with a glossy top coat for a winter wonderland on your fingertips.
Icy Ombre:
Create a stunning ombre effect by blending light and dark blue nail polish.
Top it off with a glossy finish, and you'll have nails that resemble glistening ice.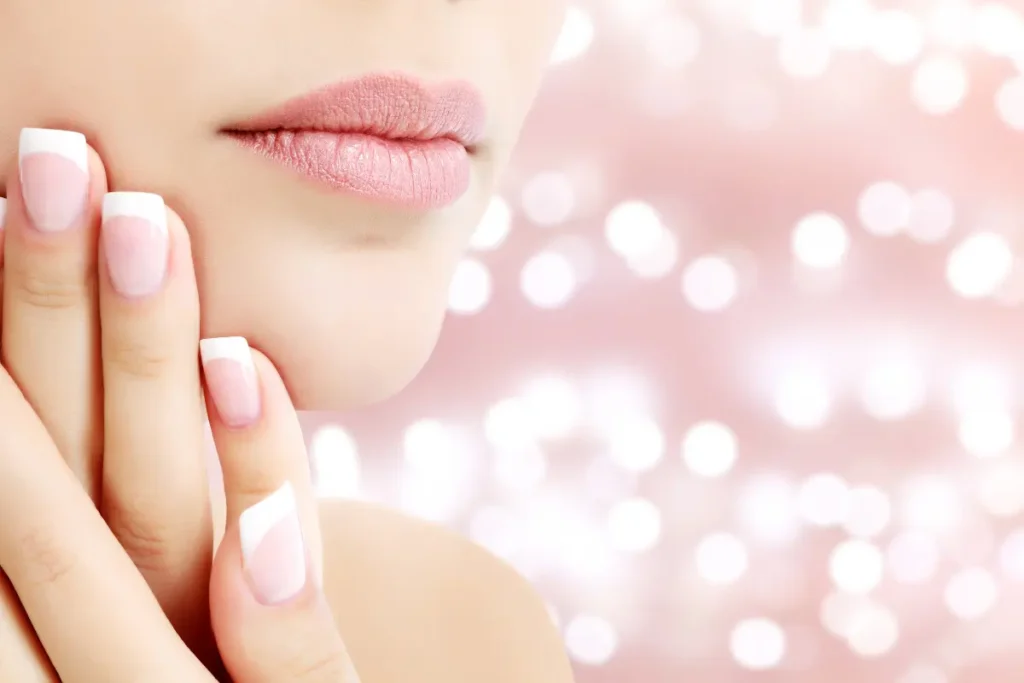 Golden Snowflakes:
Start with a creamy white base and add delicate gold snowflakes on each nail.
The gloss will make the snowflakes pop, adding a touch of elegance to your winter look.
Sweater Weather:
Embrace the cozy vibes of winter with nail art that mimics your favorite winter sweater patterns.
Combine soft pastels and deep reds, and finish with a glossy top coat for a warm and fuzzy feel.
Winter Wonderland:
Go all out with a winter wonderland theme. Use blue, silver, and white polishes to create a snowy landscape on your nails.
The gloss will give your nails a snowy, frosty appearance.
Midnight Magic:
Opt for a deep, velvety navy blue and add a sprinkle of silver or gold glitter.
The glossy finish will make your nails look like a starry night sky.
Tips for Maintaining Lip Gloss Nails
Now that you've achieved your perfect Lip Gloss Nails, here are some tips to help maintain that shine throughout the winter season:
Avoid Harsh Chemicals:
When doing household chores or using cleaning products, wear gloves to protect your manicure from harsh chemicals.
Keep Nails Hydrated:
Regularly apply cuticle oil and hand lotion to keep your nails and cuticles hydrated, preventing chipping and peeling.
Be Gentle:
Try to avoid using your nails as tools, and be mindful of your nails when doing everyday tasks.
Regular Top Coat Touch-Ups:
Reapply a glossy top coat every few days to maintain the high-shine finish.
Use a Nail Protector:
Consider using a nail protector or hardener as a base coat to shield your nails from damage.
With these Lip Gloss Nails and design ideas, you're ready to embrace the winter season in style.
Whether you're cozying up by the fireplace or attending holiday gatherings, your nails will be the perfect accessory.
So, why wait? Get creative, have fun, and let your nails shine bright this winter!