If you are thinking about getting a bird as a pet to keep as a close companion, there are several popular species from which to pick.
However, each of these birds has distinct socialization requirements in reference to other flock mates and specific requirements for training.
Companionship is a two-way street, just like it is with most birds; creatures that are good company for people typically require the same level of social connection from those humans in return.
In this article, we will take a look at eight of the bird species that are recognized as being the most popular companions for their "human flocks," as well as provide information regarding the social requirements of each species.
Parakeet/Budgie
The budgerigar, also known as the common parakeet, is an excellent choice for a pet for children or for people who are new to keeping birds since, although being intelligent and lively, they require significantly less room and less upkeep than larger types of birds.
Despite their diminutive size, these birds still require the same amount of attention and care as their larger counterparts. Even though they are very little, budgies have a high level of intelligence.
While the majority of budgies are content to whistle and sing, many of them are able to pick up words and phrases. The average lifespan of one of these resilient little birds is between 12 and 14 years, and they can be found in a wide variety of stunning hues.
Cockatiel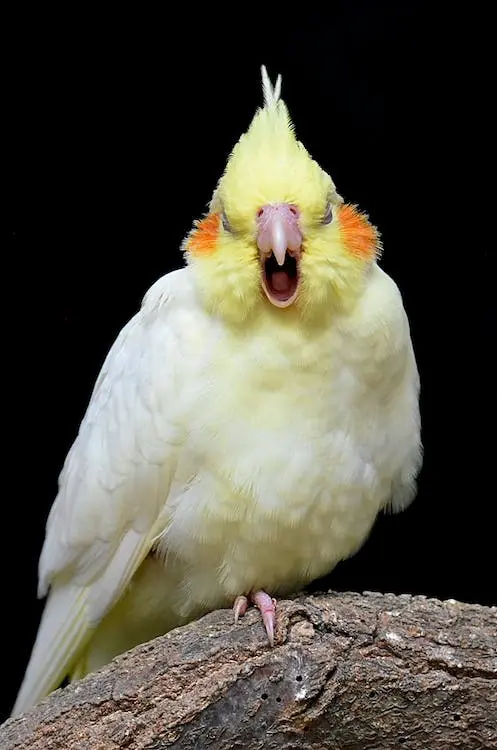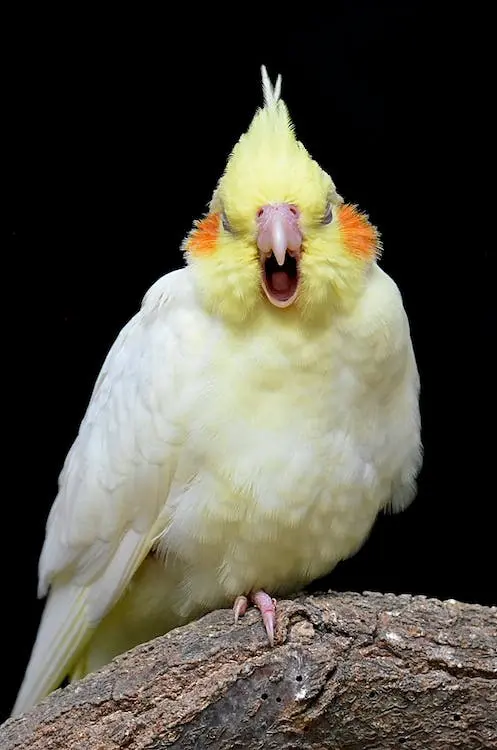 Keeping these birds, which are about the size of a sparrow, is pure joy. These residents of Australia are members of the parrot family, and they are famous for the surprisingly advanced whistling and singing abilities that they possess.
Despite the fact that cockatiels are capable of learning to talk, many owners have discovered that their pets are more content to whistle and imitate amusing noises such as the sound of a telephone ringing.
The average lifespan of one of these birds is between 15 and 20 years, and they come in an ever-increasing variety of color combinations.
Finch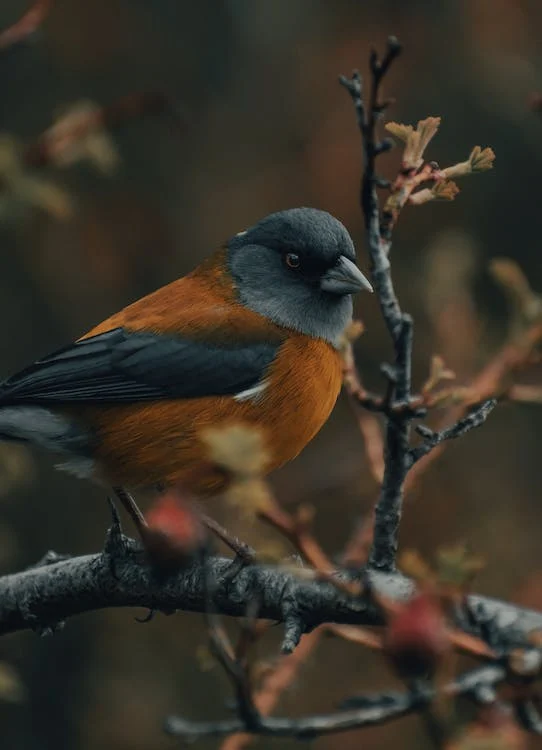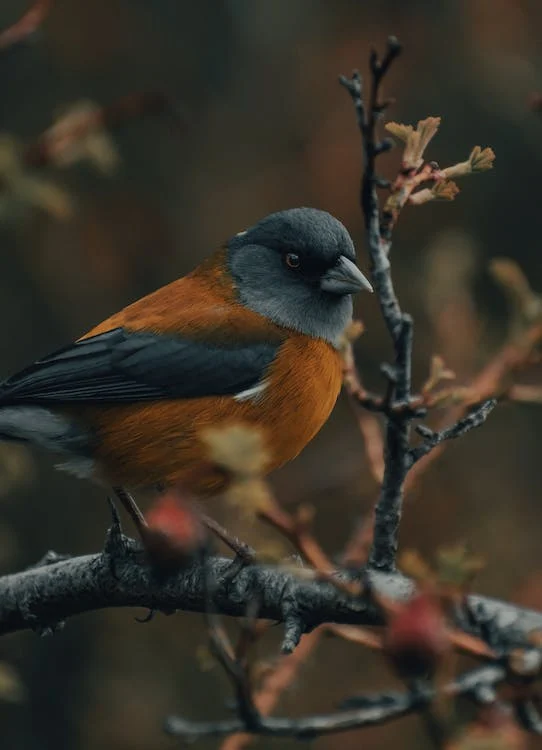 Canaries and other types of finches are popular choices for people who want to keep birds as pets. The majority of kinds of finches and canaries measure less than five inches, therefore their space requirements are lower than those of practically every other species of pet bird.
Finches and canaries are examples of what are referred to as "softbills" or "waxbill birds" due to the fact that their beaks are more flexible and waxy than those of hookbill birds like parrots.
Hookbill birds have rigid beaks. These little birds are best kept in small flocks and, in general, pay very little attention to humans.
Because of this, they make excellent pets for people who enjoy watching birds but want a pet that demands less involvement from them. If it receives the proper care throughout its life, a canary or finch could live for up to ten years.
Lovebird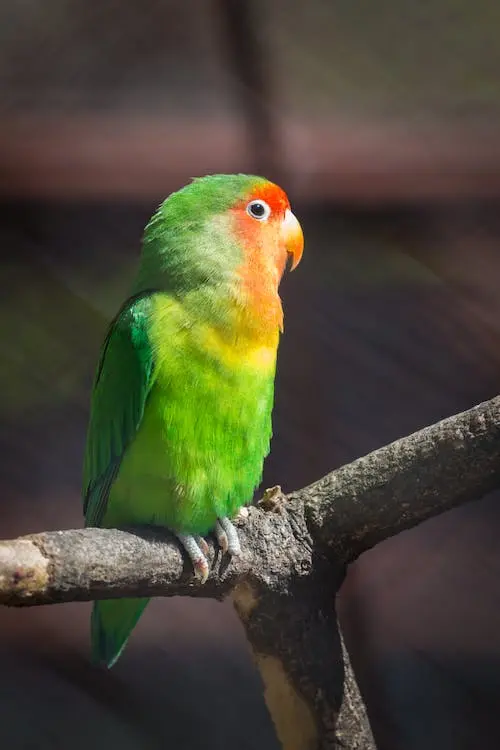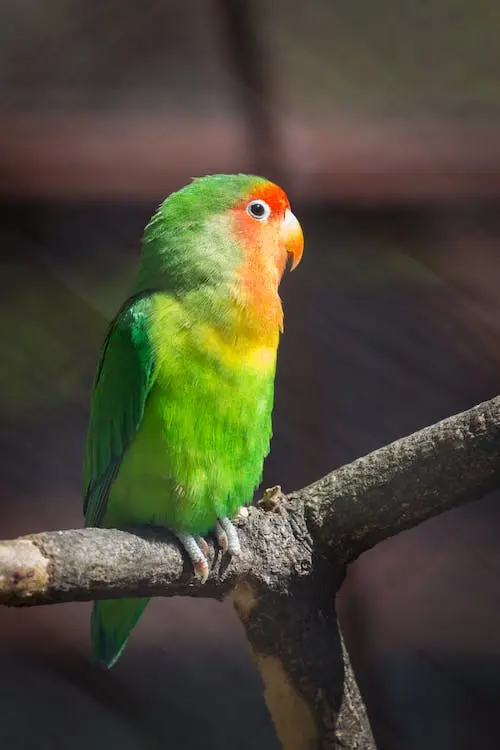 One of the species of parrots that is the tiniest is the lovebird. Lovebirds have all the intelligence and personality of the largest macaws, despite their diminutive size, so you shouldn't dismiss them in favor of larger, more demanding parrots.
These bright tiny birds are full of personality. Due to the fact that they are relatively quiet companions, these birds are an excellent choice for people who live in condominiums or apartments. The lovebird could live for up to 20 years if it is well cared for.
Monk Parakeet
The monk parakeet, often known as the quaker, is in fact a small species of parrot. It has a well-deserved reputation for being able to expand one's vocabulary both in terms of words and phrases.
This bird will learn the names of items and how to imitate your pronunciation of those names to a greater extent the more you describe what you are doing to it verbally as you move around the cage.
The average lifespan of a monk parakeet is anywhere between 20 and 30 years.
Dove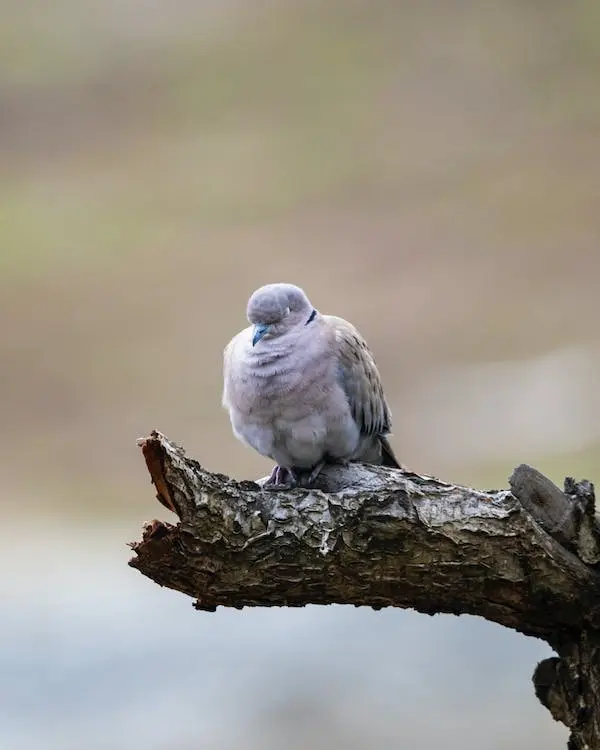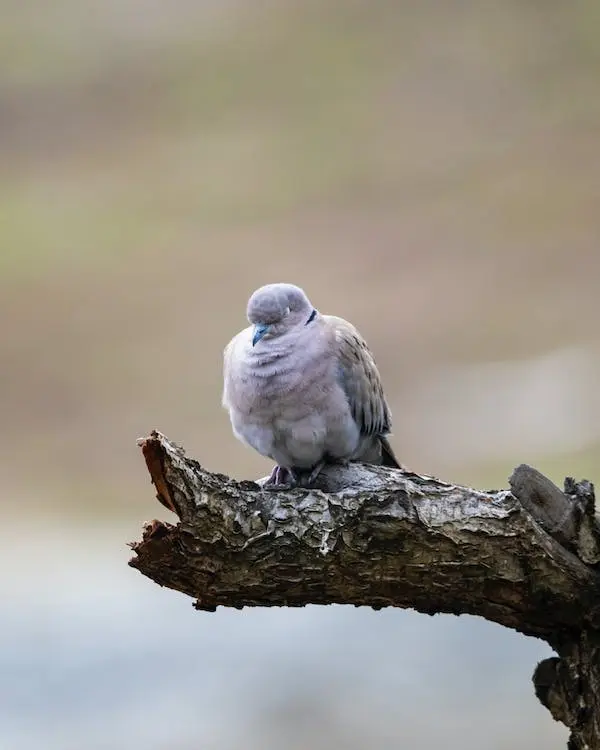 The calm and kind demeanors of doves are one of their most recognizable traits. Doves with soft bills rarely make an attempt to bite or cause damage with their beaks, in contrast to hookbill parrots.
Nevertheless, it is always beneficial to employ methods of socializing and bonding with these birds that emphasize being calm and cheerful.
Doves make wonderful pets for older children who are aware of the need to be calm and gentle around their animal companions and who are mature enough to handle the responsibility.
Doves, like other birds, require the company of other individuals, and if they are housed inside on their own, they should be given ample opportunities to fly freely and interact with their human caregivers. It's a fantastic idea to put mirrors and swings inside of an enclosure for a dove.