Some things are said to be written in the stars; have you ever wondered if your parenting style is one of them? If you're expecting a child or are a new parent, you're probably wondering what kind of parent you'll be.
There are so many different parenting routes to explore as the newborn haze lifts and you find your groove.Some are simply natural tendencies, such as strictness or a free-spirited demeanor.
Other factors include learned parenting methods or parenting trends. What if your zodiac sign predicts the type of parent you would be…
If your innate personality types and emotional or behavioral character traits associated with your star sign influence how you approach being a parent?
You don't have to be a zealot to be curious, and we've broken out our predictions here. What are your thoughts, experienced parents? Is the star sign-parenting predictor accurate in your household? Continue reading to make your own decision!
Aries 
Strict disciplinary measures
ferociously protective
Aries parents are energetic and passionate, with a can-do attitude that is respectable and fantastic. Aries is a competitive sign by nature, which manifests itself in both positive and negative ways in parenting.
Aries mamas and papas will fight tooth-and-nail to get the very best for their kiddos; just make sure you play fair and let them make their own mistakes, too.
You will most likely be the "bad cop" parent at home, but every household requires one! Keep your temper in check by making time for yourself to pursue your own interests and hobbies, because you are still you even after having a baby.
Taurus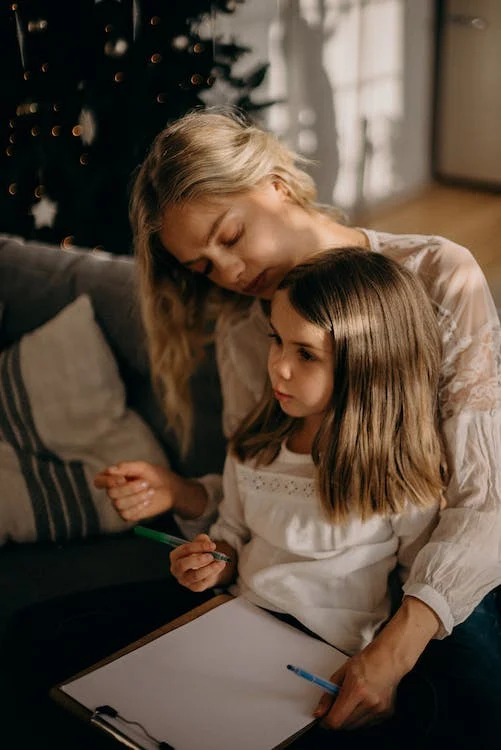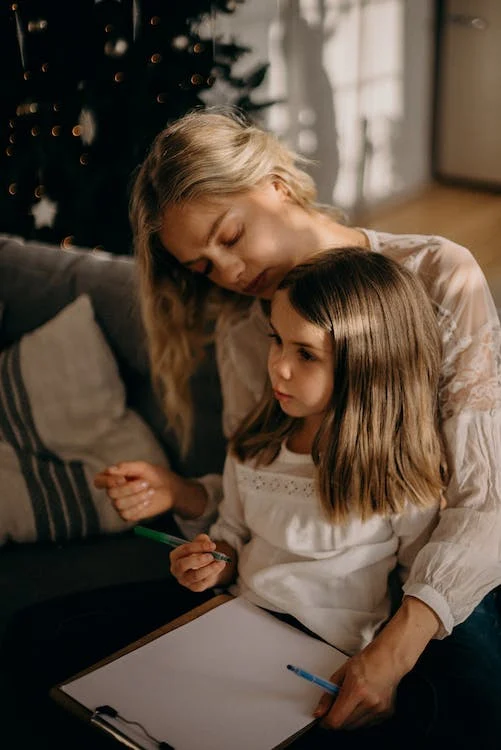 Patient and caring
Attachment parenting aficionado
Stubborn and demanding (…on the big issues)
Taurus, this is your moment to shine. You'll be all about the first few years of your children's life as a natural cuddler, and you'll probably prefer babywearing to a stroller because it allows for more touch.
You will shower your children with positive reinforcement, be extra patient with them as they make errors and develop, and you will always look on the bright side.
You already know you can be stubborn, and this will carry over into parenthood. Consider it a good thing: children require boundaries and "no zones."Decide on yours and stick to them in those critical areas. It is acceptable to be tough on major issues!
Gemini 
Best friend and parent
It makes every day more enjoyable.
Child-directed parenting
If you've ever been teased about Geminis having a "split" personality, know that "trait" was waiting for you right now. Being a parent requires you to think quickly and often do more than one thing at a time.
Geminis are fantastic parents because they prioritize their children on a large and little scale, whether it's carpooling to three different schools all over town so everyone is in the greatest place for them, or organizing a midweek hot cocoa game night "just because."
Gemini parents thrive on being their children's best friend, so be mindful of the boundaries necessary to not only maintain the respect you require, but also keep them safe.
However, there are numerous advantages to raising children in a home where their voices are heard and amplified.
Cancer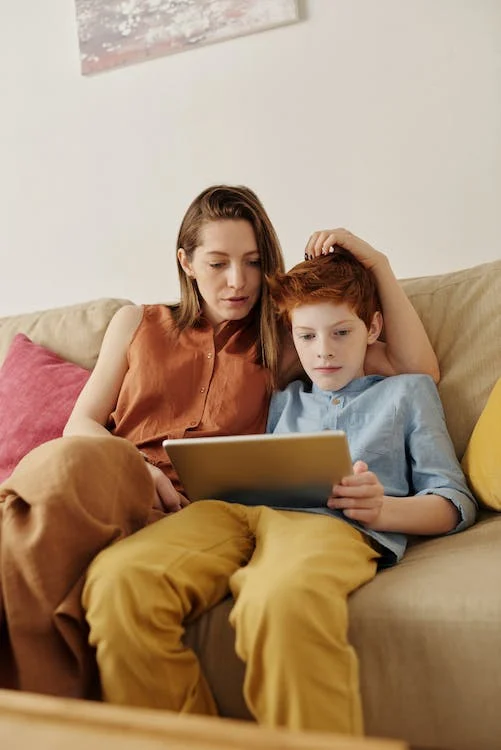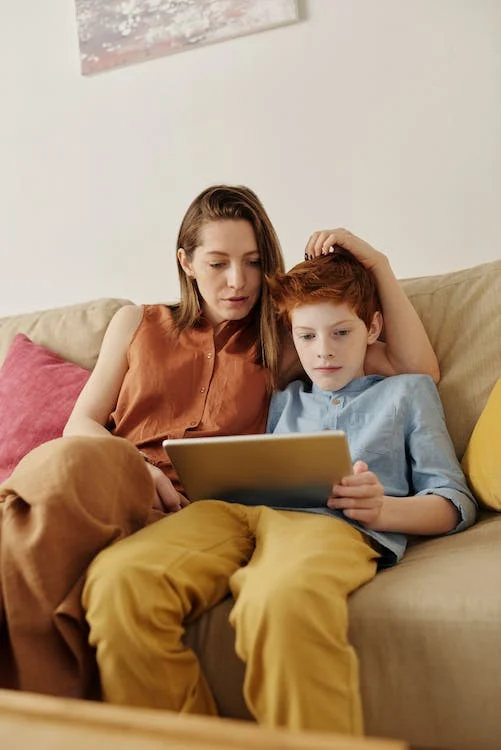 Hands-on and ultra-loving
Bonds over family time
"Smother mother" potential 
Listen up, Cancer: your heart is the best place to be. Your superior planning abilities will come in handy as the executor of gorgeous family vacations and nightly dinner table gatherings.
Because you are bound to be incredibly hands-on and brimming with the most positive and delightful overflow of affection to pour into them, your children will feel your love and affirmation with every fiber of their being.
Just be cautious not to overdo it! Children require both affection and space as they grow older and move away from the nest.
The best approach to keep them near is to offer them some breathing space when they ask for it. But don't worry, you'll find a way to keep the love going even when you're in middle school and beyond. You can do it!
Leo 
High energy
Loyal and protective
Insta-glam parent
Leo mothers (and dads!) are renowned to be the ultimate dazzlers, always putting on a good show, rallying the troops, and putting on a good show.
When you leave the house, your children will be dressed to the nines, which is a source of pride for you. In kind, you'll almost certainly have at least one youngster with a flair for the theatrical and a fondness for their closeup–enjoy and have fun with it!
Your boundless enthusiasm extends to parenting: you'll always sign up and show up just to be there for your children. They will notice, believe us. And if they are tampered with, it is game over.
You'll capture every single moment from the start, the ultimate in #InstaParentGoals. You can keep children grounded by regularly removing screens, glitz, and other distractions for focused and relaxing family time.
Virgo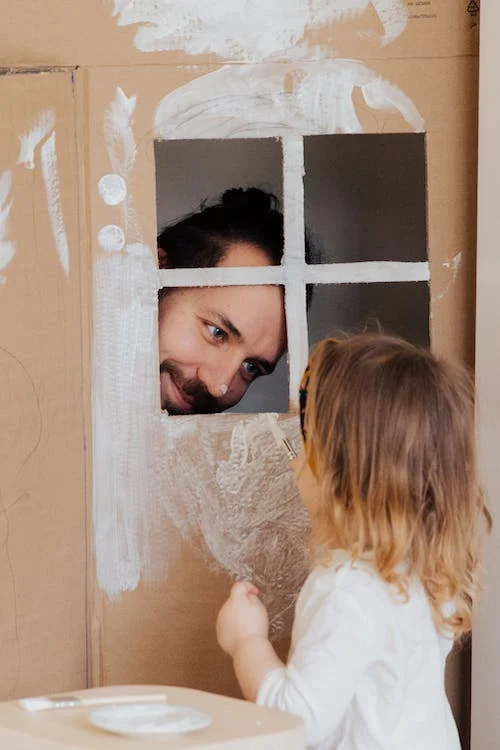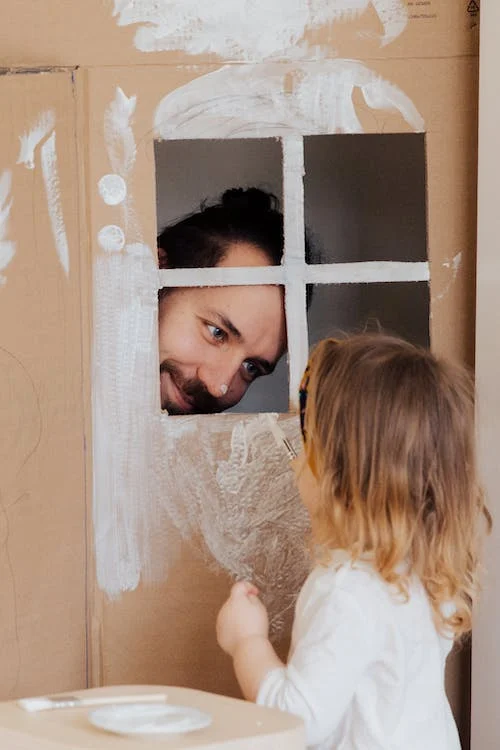 Active & organized
Total Pinterest parent
Sky-high standards
When it comes to the beautiful realm of parenting, your high Virgo standards and awareness for the details are about to fly into overdrive.
Virgo mothers are perfectionists who have high expectations for their homes and how they treat their children. You'll want to stay busy, prepare nutritious meals, and educate your children how to properly care for their bodies and things.
As a Virgo parent, you will most certainly throw enormous parties and construct the most adorable nurseries and play places, down to the smallest detail.
Between shuttling your kids to a million after-school events, you'll maintain the pantry, laundry room, and closets enviably arranged. Just be careful not to strive for perfection to the point where you or your children feel pressured to the point of burnout. Everyone, including you, needs to unwind from time to time.
Libra
Peaceful parenting
Creative and artistic
Doesn't sweat the small stuff
Ohh, Libra. Your parenting style will almost certainly be as relaxing and peaceful as your approach to other aspects of your life.
You'll work hard to maintain family unity and will get down on your children's level to hear them out even in the most difficult situations. Libras value creativity, and you're sure to create your home a lovely one.
Pour your creative spirit into motherhood or fatherhood and watch your children bloom under your inspired direction.
Libras are naturally conflict-averse and optimistic, thus discipline will come naturally to you. Your calm, go-with-the-flow style to parenting will serve you well, as long as you don't get too relaxed.
Maintain the peace, but strike a balance with a few important home rules.
Scorpio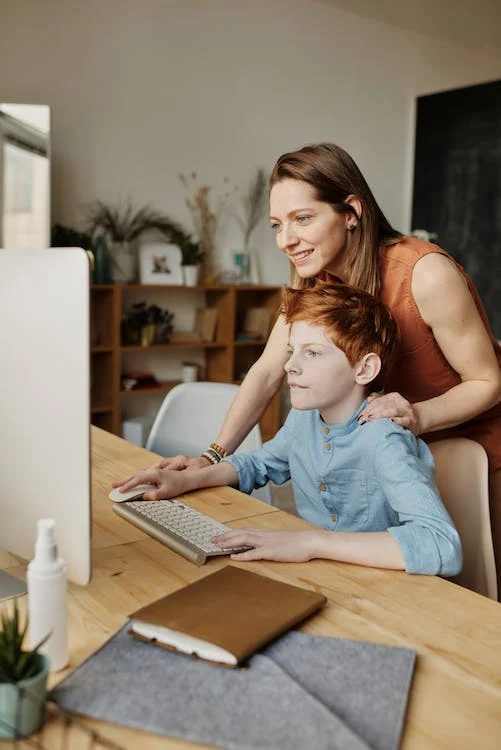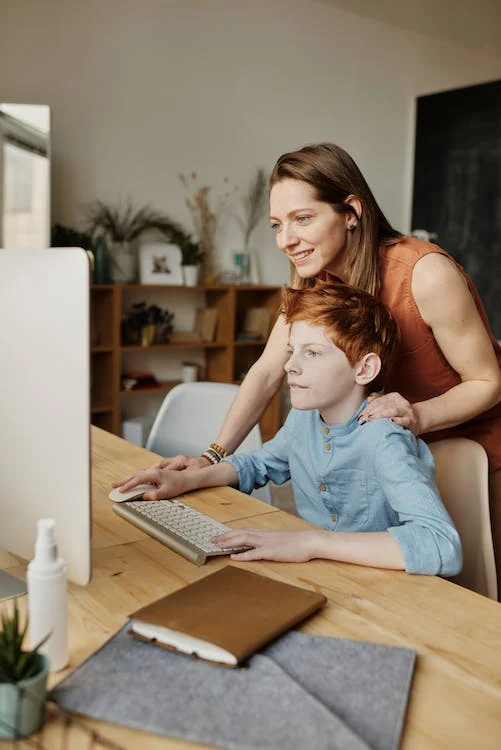 Generous and nurturing
Micro-manager mom or dad
The loving leader 
Your Scorpio instincts have prepared you so well for the nitty-gritty of parenting. For starters, you love deeply and consistently: these are the two most vital parts of the puzzle!
Scorpios also maintain a wonderful home, aim for cleanliness and nice design, and will treat their families to the best that their budget allows. You are generous and open with your affection.
Scorpio parents are unquestionably the house disciplinarians. You are obligated to lead the household and create family laws, but you do so out of love and a desire for everyone to succeed.
You don't need us to tell you how it may go when someone wrongs you or your loved ones, so keep your emotions in check and remember to lower your standards just a tad, because life with tiny beings is beautiful—but not every day will be flawless.

Sagittarius 
The fun one
Up for adventure
Calm and loving
Your curious, adventurous attitude, which has led you to some of the happiest times of your life, is about to find its match with your new tiny best buddy on the playground, at the zoo, and within the walls of the library.
Because Sag mamas and papas are natural explorers, we anticipate scavenger hunts, road trips, and possibly even a flight or two before Baby's first birthday!
You'll be a fun parent who strives to make life enjoyable for your children. Your calm demeanor will be a comfort to them from toddlerhood to adolescence, as will your unending devotion.
Sagittarius parents are rarely furious, expressing their affection without reservation or condition, and they adopt their children's interests.
We just want to gently remind you not to get lost in the journey of parenthood, and to make time for your own adventures and a reminder of who you were before.
Capricorn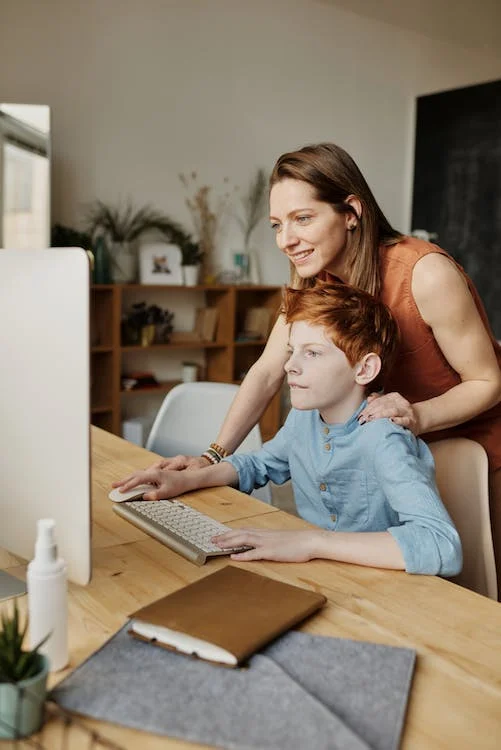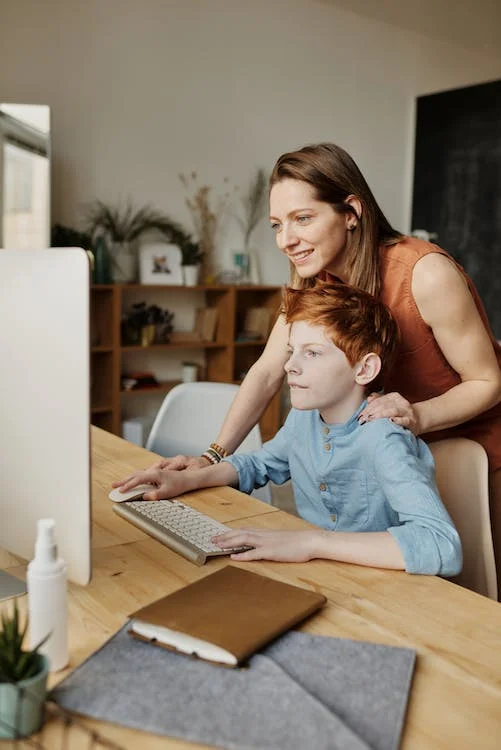 Strict disciplinarian
You are your family's rock
Most likely to limit screen time
Pay attention, Cap. There's a lot to be said about your tenacity in following laws and regulations, and you'll operate that house like the tight ship you believe it should be.
Your children will respect you and understand from a young age that the rules are the rules. While it may feel like every other word out of your mouth is "no," make sure to take deliberate steps toward creating fun and whimsy in the home without becoming overly strict.
You are the family's beating heart, keeping everything in motion. You will encourage your children in all of their pursuits and believe in even their wildest aspirations.
Capricorn parents keep it all together through difficult times, ensuring that food is on the table, clothes are on the backs, and, of course, love and cuddles are freely supplied.
You'll love your children with a fierceness you didn't know you had and rise to the task of parenthood.
Aquarius 
Bohemian parenting
Chatty and involved
Homeschooler potential
The hippy in you will shine brightly in the position of parent. Your home may be unusual, but that is what will make it unique!
Whether it's a lot of homemade art on the walls and experimental baked goods in the oven, or perhaps attempting homeschooling (after all, it's another outlet for your intrinsic curiosity! ), you'll shine as the heart of your free-spirited house, and your kids will adore every minute of it.
You are naturally gregarious and enjoy making new friends, therefore you will most likely lead or be heavily involved in your children's play groups and other activities.
On a hot summer day, you will at the very least be the one who gathers the neighborhood kids and their parents for popsicles and chit-chat.
It's a fantastic thing to be involved in your children's lives; just make sure you maintain the same level of love and involvement even if the activities they choose are more formal than the ones you would have chosen for them.
Pisces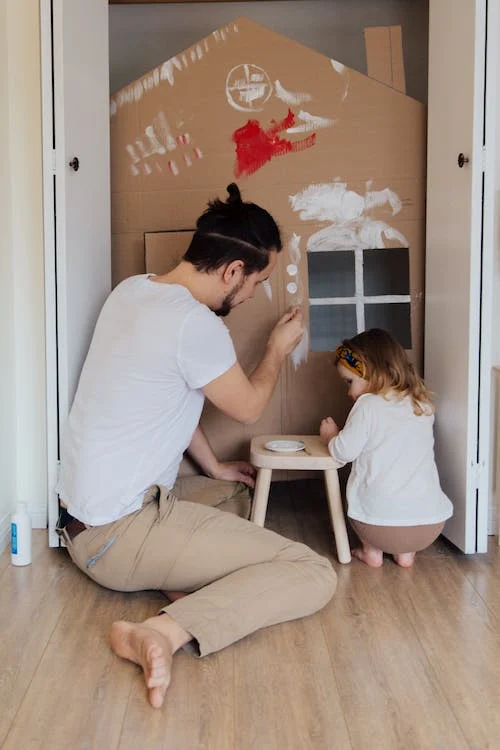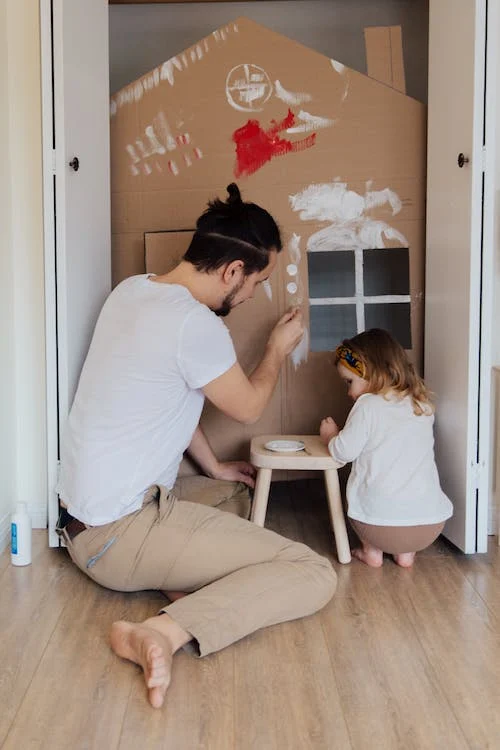 Compassionate and super-nurturing
Tuned into their children
Lenient—almost to a fault
If you've ever heard a story about a Pisces parent waking up in the middle of the night with unexplainable pain in their body only to discover that their children were harmed in the same location at the same time, that parent was most likely a Pisces.
Your intuition and connection to your child(ren) will be unparalleled, elevating the phrase "mother knows best" to new heights. From the beginning, you will be their #1 fan and closest buddy, sharing in their joys and sorrows.
Pisces parents lavish their children with affection and rarely express anger or criticism. This is a good thing! Just make sure your leniency does not cross the line into pushover territory, because children do require some boundaries.
Your kindness and loving personality will make you not just an excellent parent, but also a friend your children will cherish for the rest of their lives.